Chinese Factory Celebrity Bronze Elvis Sculpture for Sale BOKK-03
Lvis Presley, was born in Tupelo, Mississippi, USA and graduated from L.C. Hume High School is the most popular American rock singer in the 20 th century. In those days, when it came to Elvis Presley, it was like doping. It was once said that before Elvis Presley appeared, the world had nothing. Indeed, Elvis Presley ushered in a new era of rock music, and he made people feel an unprecedented musical feeling. Therefore, after Elvis Presley's death, people created all kinds of works of art in memory of the great musician. Elvis Presley sculptures, Elvis comics and Elvis Presley products are very popular.
The significance of celebrity sculpture lies not only in appreciation but also in education. Like many famous people, his childhood was not so happy. When he was a child, his father was jailed for tampering with the bills of landlords and employers, and his house was confiscated. Elvis had to move to his relatives. As he grew older, he also began to go out to work to subsidize his family. Judging from these experiences, he was just an ordinary person at first, just like us. But then there was a different future.
In 1953, Elvis graduated from L.C. Holmes high school, but he only got C in music class. You can think about what it feels like to get a C for a person who loves music. But he did not decadent because of the blow, but continued to stick to his dream. No one's success was achieved overnight, and the great rock musician also went through many setbacks in exchange for later glory on the stage. This persistent spirit of Elvis Presley is very worthy of our study. So the point of putting such an Elvis sculpture is not just to decorate our own garden. More importantly, every time you look up and see it, you unconsciously think of the passionate years brought by Elvis.
The Bronze Elvis Presley sculpture in the picture is carved with great care. It portrays a very happy state when Elvis Presley plays. Elvis Presley had a guitar on his body, as if it were not on him, but with him. He is not only fond of music, but also music has become a part of his body.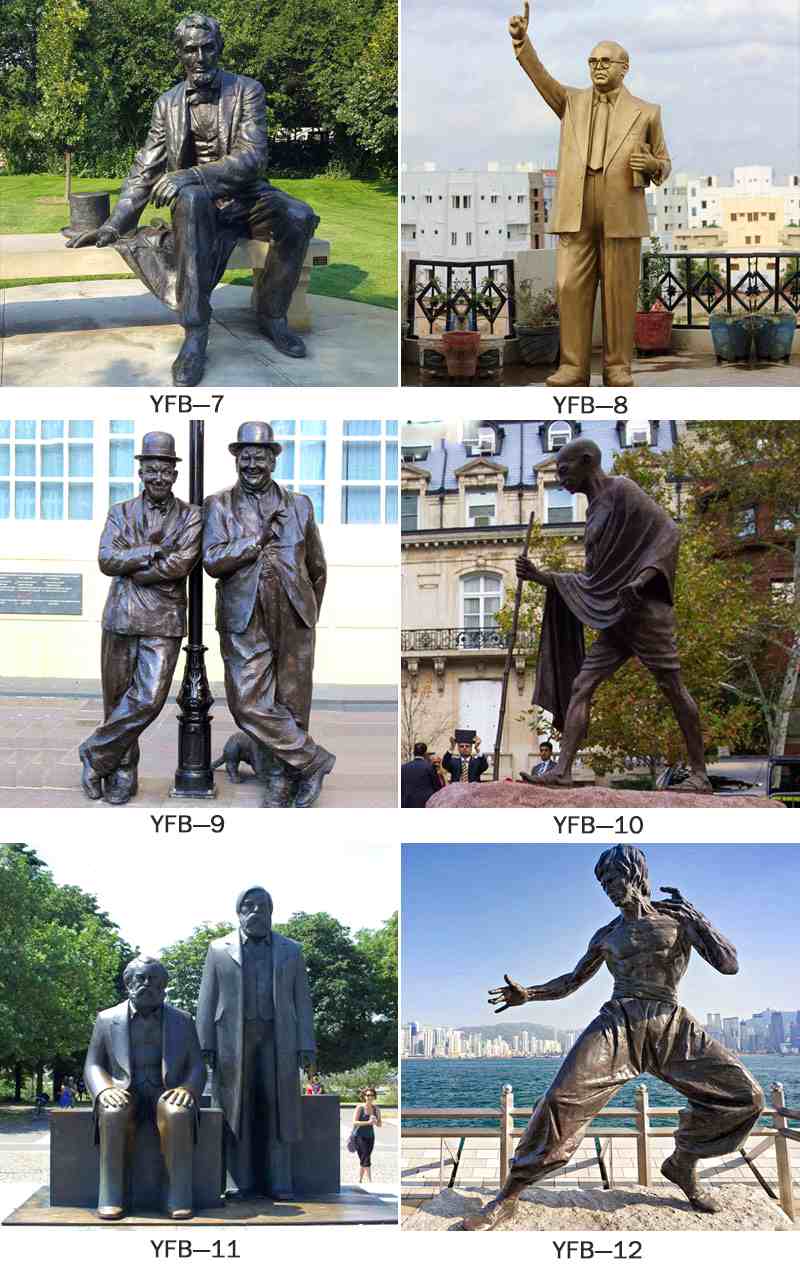 Sculpture is also an art, every sculptor is the practitioner of art. Only when they love sculpture with all their heart and soul can they really depict the state of the character. In this way, the characters in front of us will be alive, as if standing in front of us is not a still sculpture, but a living person. He is right-handed and thoughtful Elvis sculpture. And this is our unchanging pursuit for so many years.