Bronze Animal Bull Statue with Competitive Price BOKK-722
Bronze is the most popular metal for cast metal sculptures; a cast bronze statue is often called simply a "bronze". It can be used for statues, singly or in groups, reliefs, and small statuettes and figurines, as well as bronze elements to be fitted to other objects such as furniture. It is often gilded to give gilt-bronze.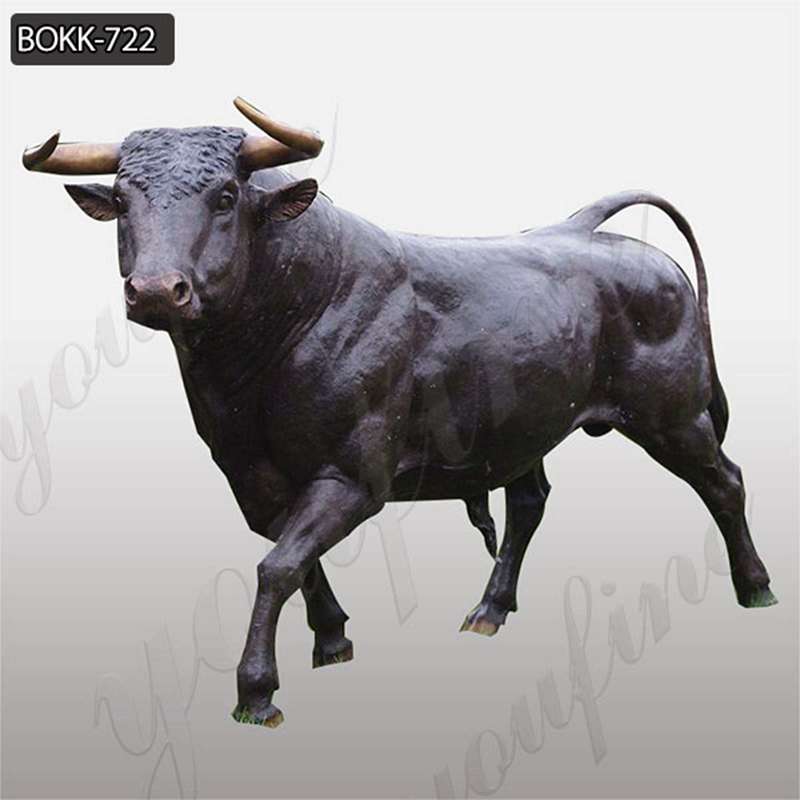 The bull is the symbol of wealth and power in western culture. That's why Wall Street has a bull sculpture there. There are bull sockets, bull drinks and so on in the world. Sometimes, people will buy bull statue because the meaning behind him. In Spain, it also has its unique bullfighting culture. This shows how important bull is in western world. There are also many bull statues in western countries.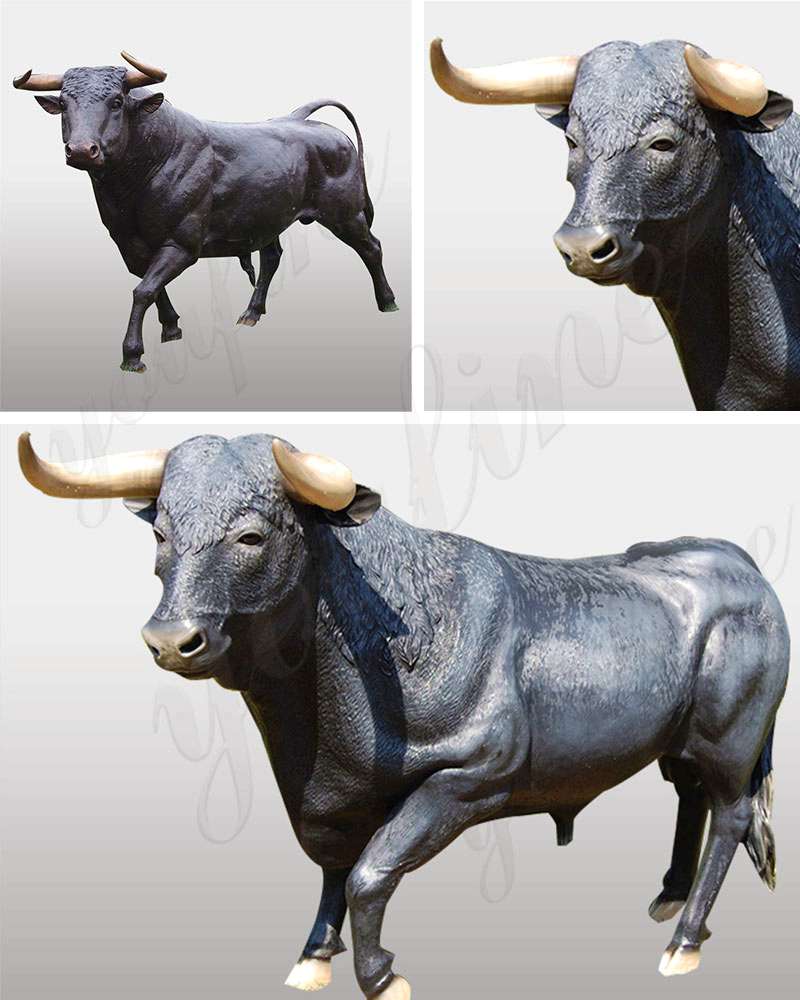 It is a symbol of industry in Chinese culture. In ancient times, there was the application of using the bull to pull plough to prepare the land. Later,people knew that bull had great strength and began to have a variety of applications, from farming, transportation and even military use. It can be seen, bull statue is not only popular in western countries, but also loved by eastern countries.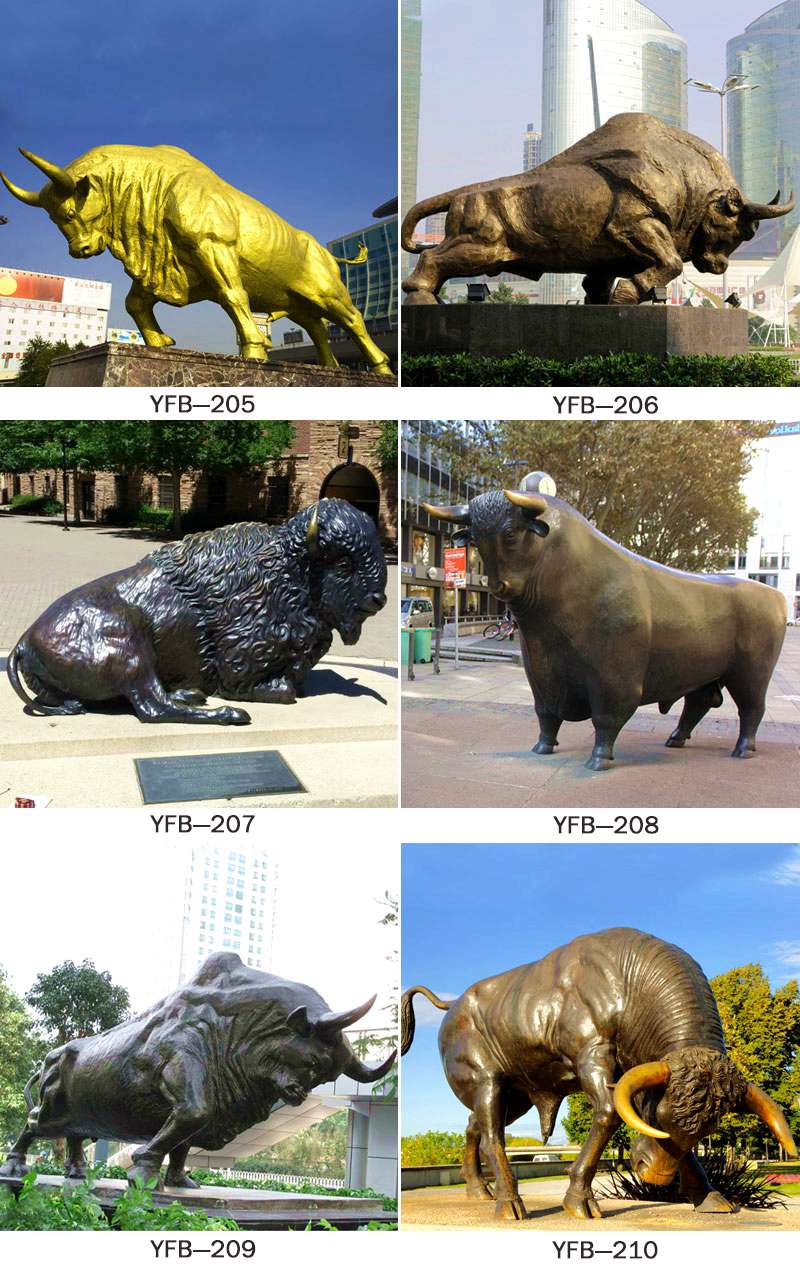 The bull is regarded as a sacred animal in Hinduism, because early Ganges farming depended on the strength of bull, bull dung is also a very important fertilizer, bull represent the survival and vitality of the Indian nation. So, for them, bull statues also have a unique position.

You Fine Art sculpture, has produced thousands of sculptures these years. We have already sold thousands of statues, including human figures, god statues, animal statues and so on. These statues are popular in both western and eastern countries. We are trying to build beautiful and vivid sculptures for every customer all the time. Welcome to You Fine Art Sculptures to choose your favorite animal sculptures.