Buy Life Size Creative Bronze Climb Man Statue of France BOKK-93
In every large city in the world, there are almost some forms of statues or statues depicting a certain history or culture or others. These statues have gathered the wisdom of many artists. Some are interesting, some are magical, some are weird, and they are all kinds of strange and all-encompassing. Today, the creative statue that we bring to everyone is called the Climb Man statue of the wall. It is among the ten most strange statues in the world, ranking fourth.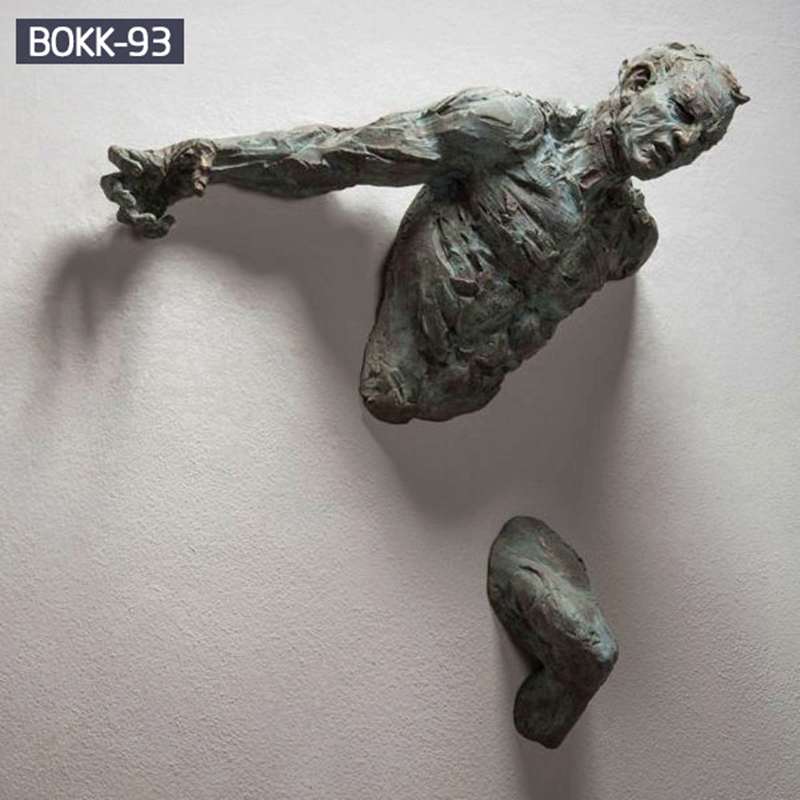 Walking on the quiet streets of Montmartre in the north of Paris, visitors may be shocked by this "man who passed through the wall". But a closer look will reveal that it is actually just a bronze statue. The statue of the wall-in-the-wall is inspired by the short story "Walking the Wall" by the French writer Marshall Emei. The story tells the story of the ordinary civil servant Dutiere who began to rob the bank jewelry store after discovering that he had the special function of wearing the wall, and was not afraid of jail, but also used this super power to tease others. But in the end he was trapped in the middle of the wall because of the loss of special ability due to the wrong medicine.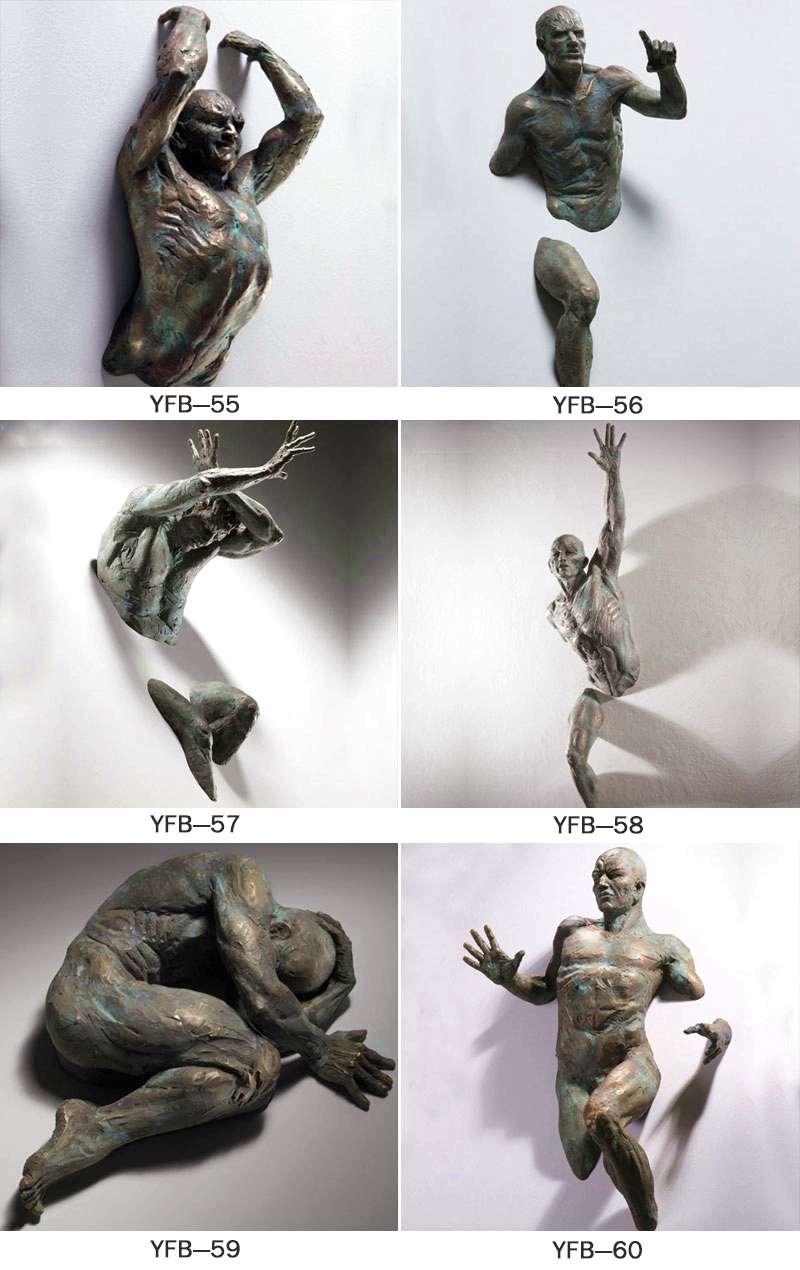 This climb man statue attracts the attention of many tourists with its unique creativity. It may be scared when you first see it, but if you look carefully, you will find it really meaningful. The reason why this wall-piercing person is trapped in the wall is because he always takes advantage of his unique super powers and does whatever he wants, and is ultimately trapped by his super-power. Stay in the wall forever.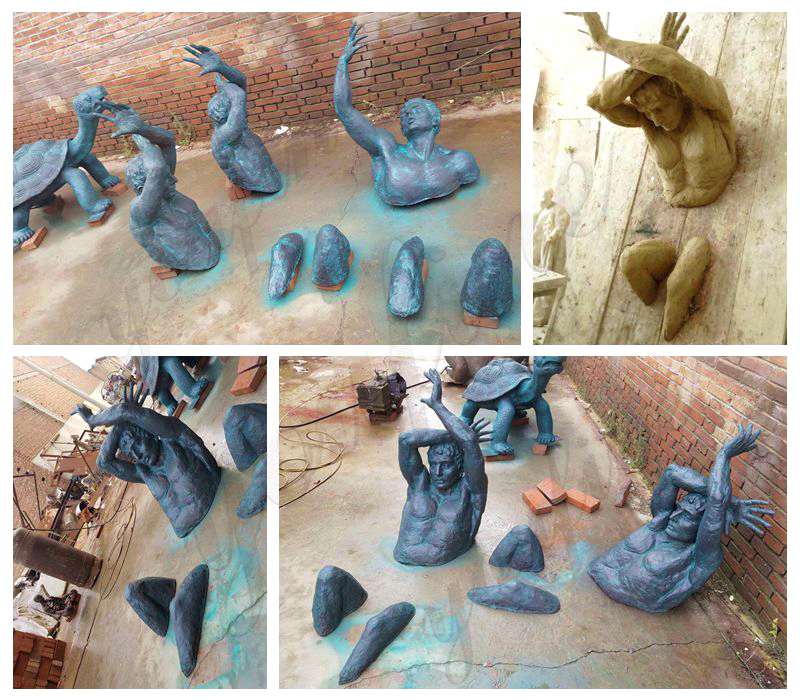 There are many creative statues in the world, and each creative statue has its own unique charm. If you are interested in these statues, please come to You Fine. You Fine statue supports a variety of custom statues. In addition to this wall-to-wall statue, we also have many other creative statues. Welcome everyone to order.