Cheap Large Bronze Horse Sculpture for Park BOKK-214
The desert sand is like snow, and the moon of Yan mountain is like a hook. This ancient Chinese poem is used to describe a well-known animal, that is, a horse. Horse, from the ancient battlefield, is magnificent, high, and heroic. For thousands of years, horse has experienced the baptism of blood and fire with his own strength and sincerity. With the development of human beings, horse has experienced the baptism of blood and fire with his own strength and sincerity. The horse sculpture, therefore, has a distinctive position.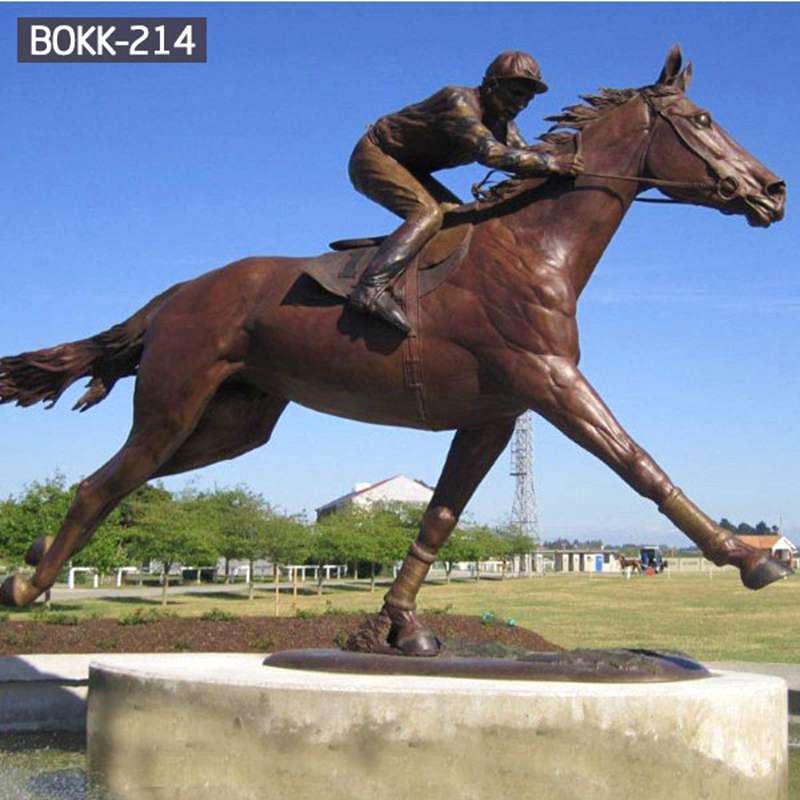 The spirit of the horse is loyal, noble, Mercedes-Benz, and unconquerable. In order for the engraver to express the charm of the horse sculpture, it is necessary for masters to understand the various qualities and spirits of the horse. In the history of ancient and modern China and foreign countries, horse is not only a ride or a heavy load in the minds of people, they are also a symbol of the status of the upper class. The Chinese believe that the horse is a dragon walking on the ground. The Arabs are the gift of God as the Lord, worthy of worship and love, while the British use the horse as the standard of the aristocratic knight.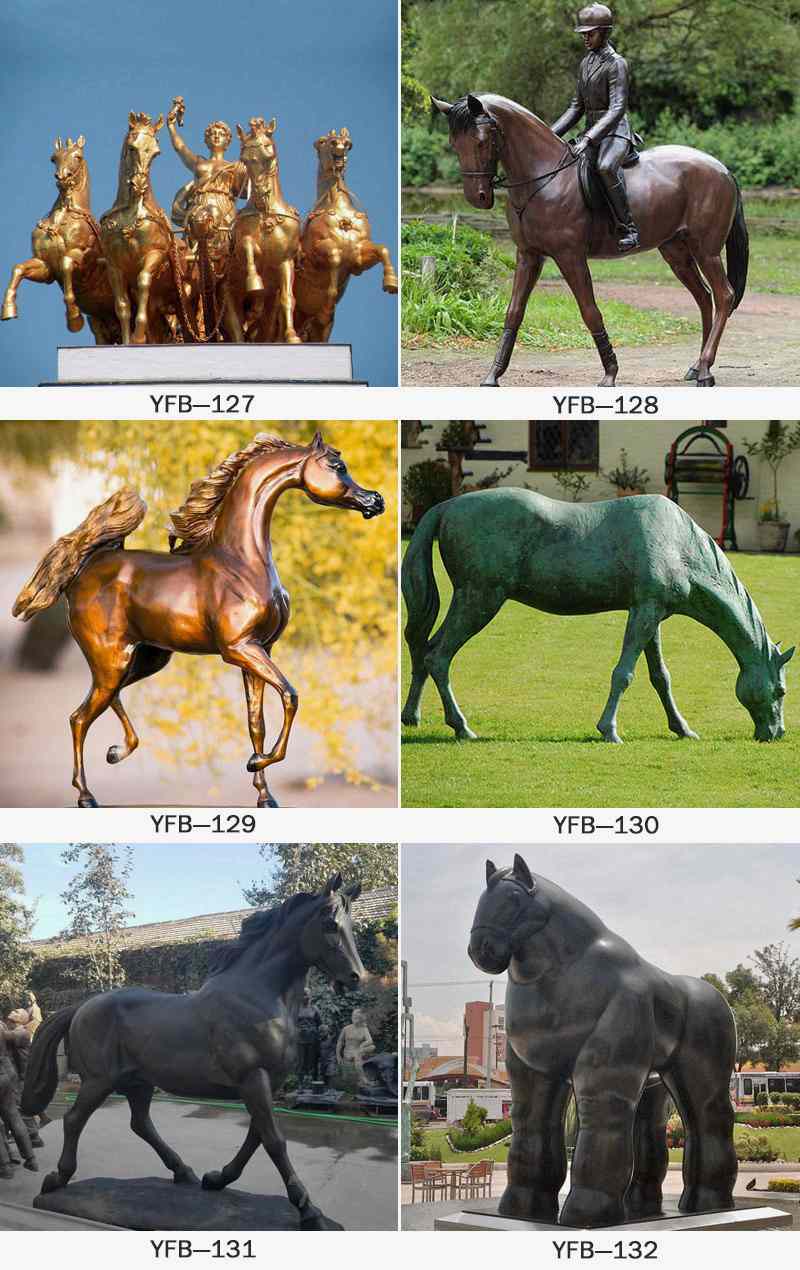 Because of the extraordinary status of horses in human history, horse sculpture has naturally become an indispensable part of history. In Chinese art works, the image of horse sculpture is very common. Horse shape bodybuilding is the animal image that human beings love to express. People's artistic creation of horses contains many feelings and meanings. In some parks or public places, we always see the various gestures of horse sculptures.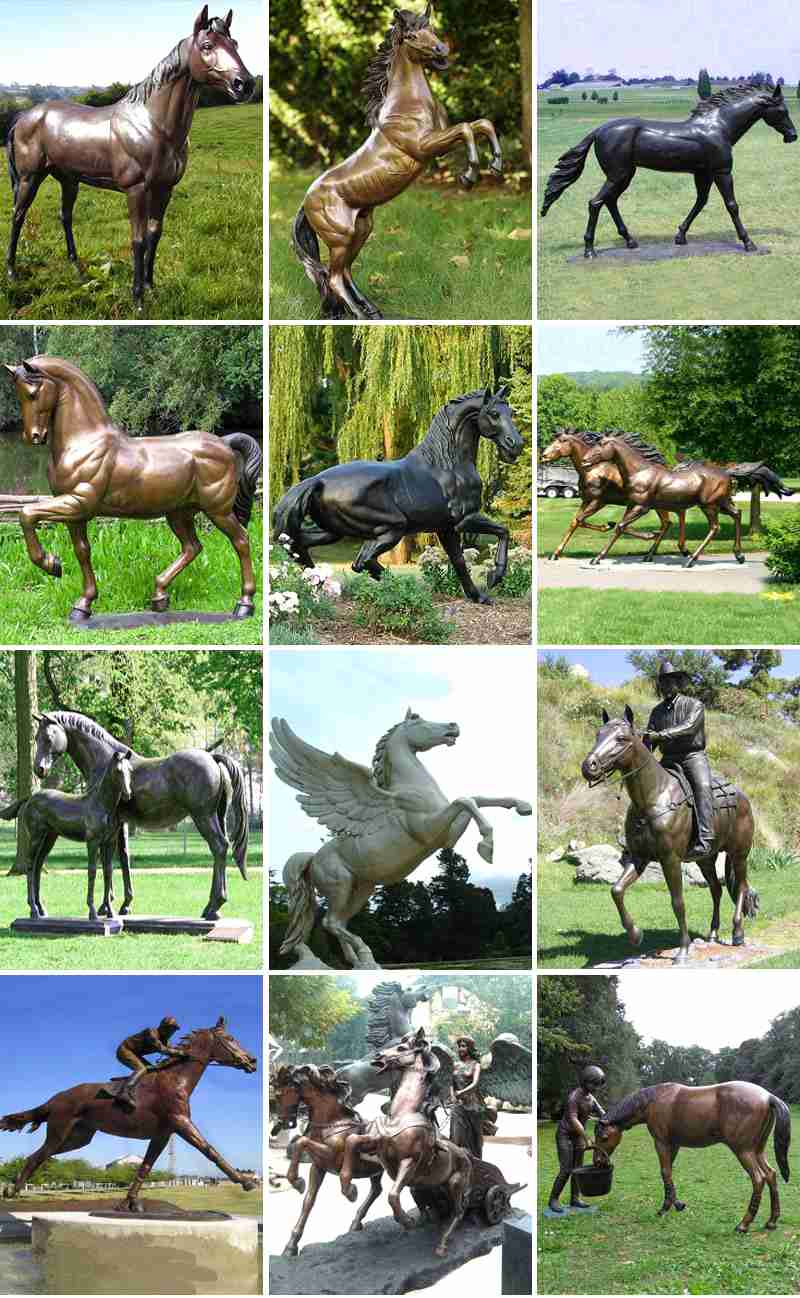 You Fine has been engaged in sculpture production for more than 35 years, and we have produced a variety of bronze horse sculptures. In the park, on the lawn, on the farm, you can see the horse sculptures we produced. You can choose one you prefer from a variety of horse sculptures. Whether you want a horse sculpture that stands quietly on the grass, or a horse sculpture that you want to ride, we can produce it for you. If you are interested, please come to You Fine, let us enjoy the beautiful horse sculpture together.