Cheap Price Famous Bronze Traveler Statue of Urban BOKK-60
People's life is limited, and for some people who are very helpful, we are not willing to let him go, you need to commemorate him with something else, let people remember his greatness and contribution, then there will be Character biographies, with character paintings, and bronze statues, it is undeniable that the existence of these character statues is a good example of its role, and also the significance of the existence of modern cities.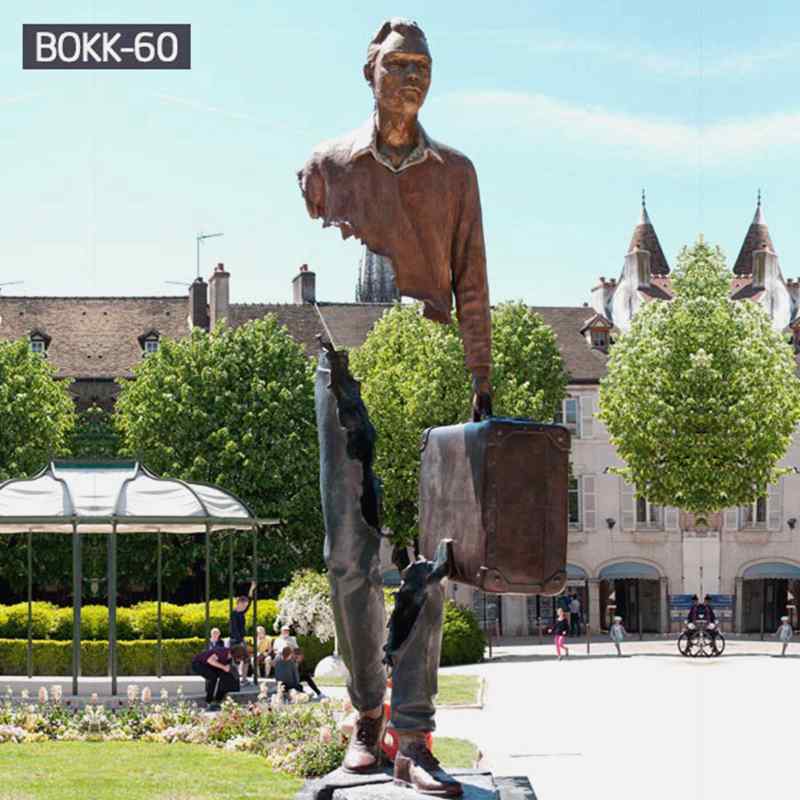 Character bronze statues have made the city alive to a certain extent, because the statues of figures standing in various cities are not only established for the beautification of the environment, but its existence is also of great significance to the survival of modern cities. It is not difficult to find traces of character statues as we walk in parks and squares. These statues stand in every corner of the city, giving a touch of warmth to the cold buildings, highlighting the cultural atmosphere of the entire city. It can be seen that the character statue plays an important role in the modern city!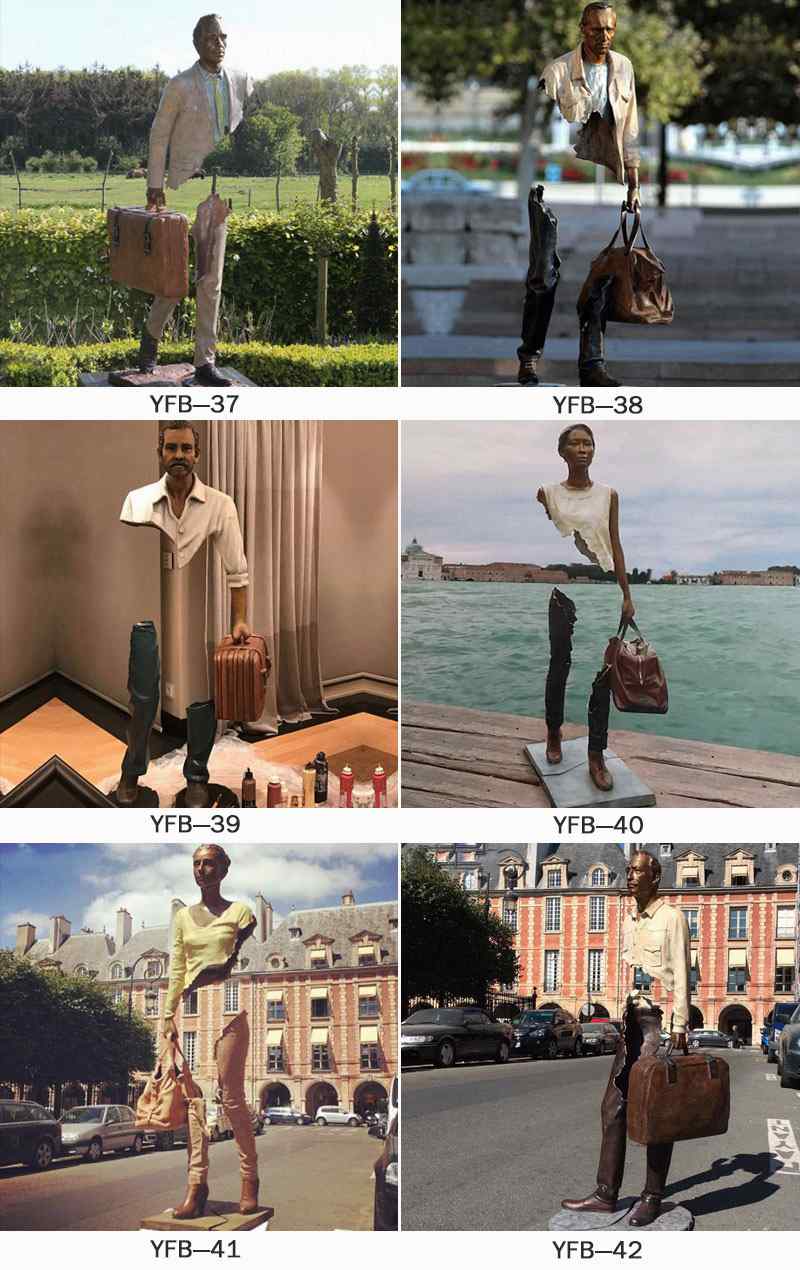 Among the many statues popular in the world today, there is a group of statues that are particularly eye-catching, that is, the traveler statue. They present a hollow life with a broken body, giving people the inspiration of the soul. Different people have different understandings of this group of statues, but everyone has learned some philosophical and spiritual insights from these statues. Therefore, as soon as these statues appeared, they caused heated discussion among people all over the world, and they soon became available in various countries.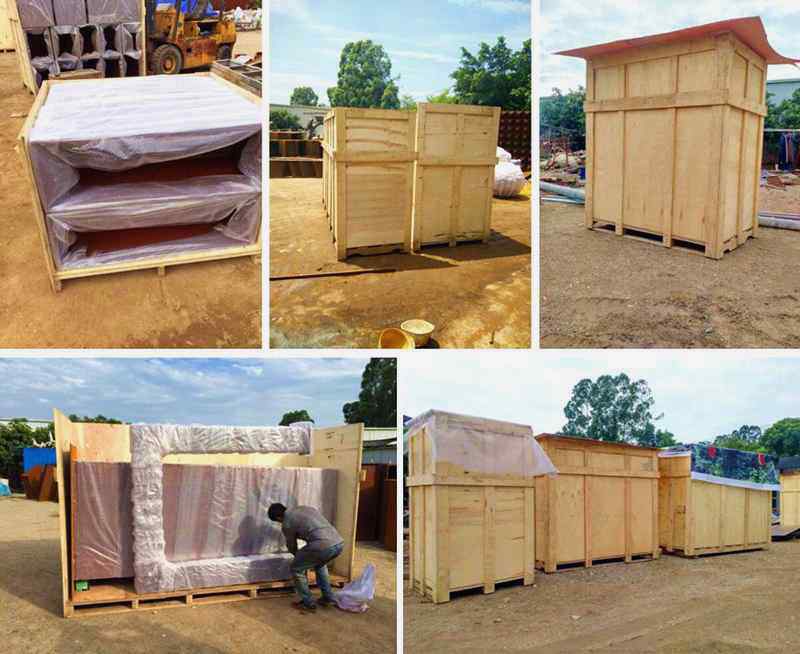 Do you like this abstract traveler statue? The broken body gives a strong visual impact. Its incompleteness not only does not affect the beauty of the whole statue, but makes the statue look like a charm, just like the time just arrived and a new world. If you like this traveler statue, please feel free to contact us.