China Manufacture of Popular Bronze Solider Sculpture BOKK-29
Bronze is the most popular metal for cast metal sculptures; a cast bronze sculpture is often called simply a "bronze". It can be used for statues, singly or in groups, reliefs, and small statuettes and figurines, as well as bronze elements to be fitted to other objects such as furniture.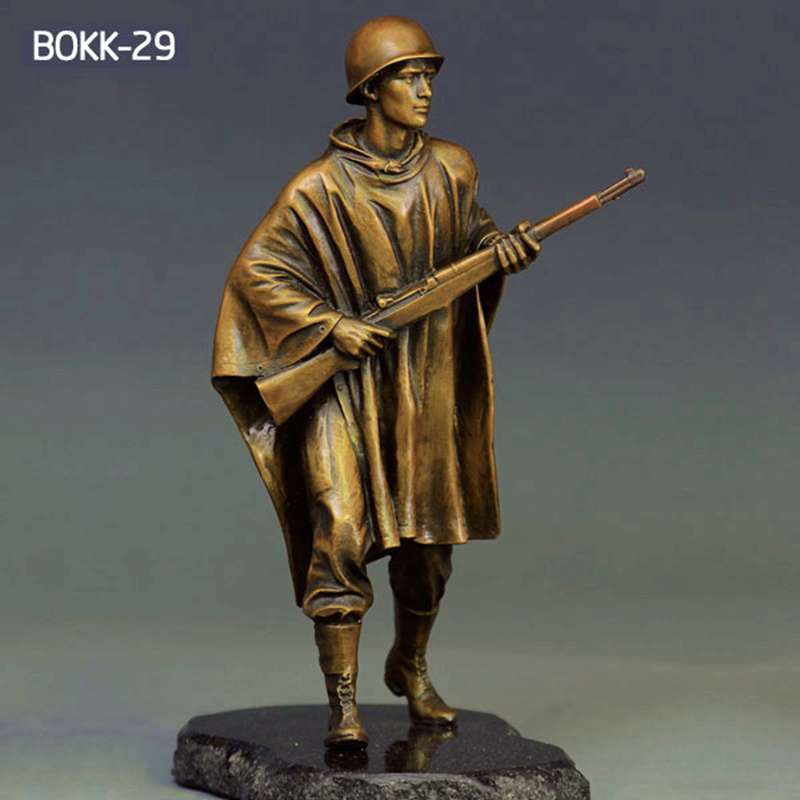 This bronze solider sculpture is a typical sculpture. A brave soldier, wearing a helmet and a long gun, stood straight there. His eyes looked at the distance as if he were telling people something silently. It may be to denounce the cruelty of the war, perhaps to mourn the lost brother, or to miss the family in the distance. As soldiers, they have a duty to defend their country. So in the face of the enemy, they don't back down. But as sons, they have lost countless opportunities to support their parents. The soldiers guarded our home with their bravery and deserve the respect of all of us.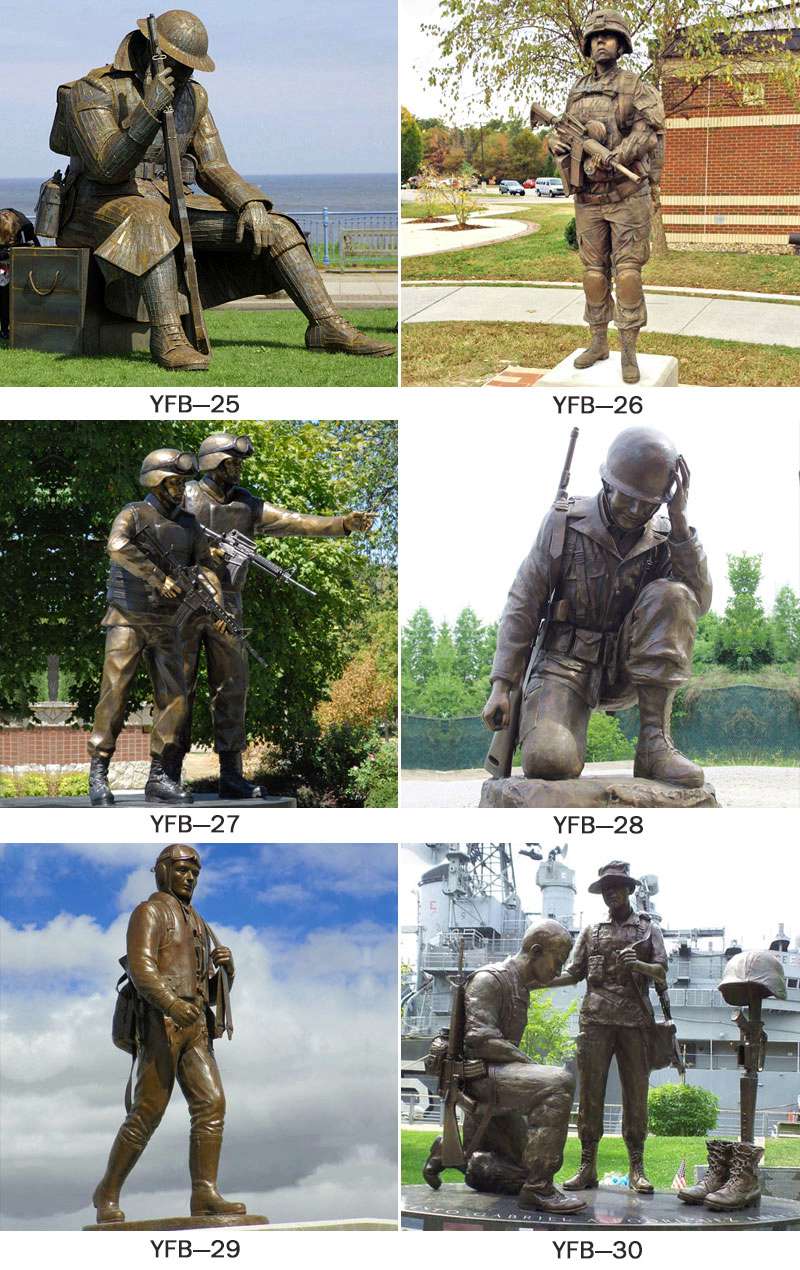 We use lost-wax to make the bronze sculpture. In lost-wax or investment casting, the artist starts with a full-sized model of the sculpture, most often a non-drying oil-based clay such as Plasticine model for smaller sculptures or for sculptures to be developed over an extended period (water-based clays must be protected from drying), and water-based clay for larger sculptures or for sculptures for which it is desired to capture a gestural quality – one that transmits the motion of the sculptor in addition to that of the subject. In the color, we use a professional chemical coloring so that the color of the copper carving is both durable and beautiful.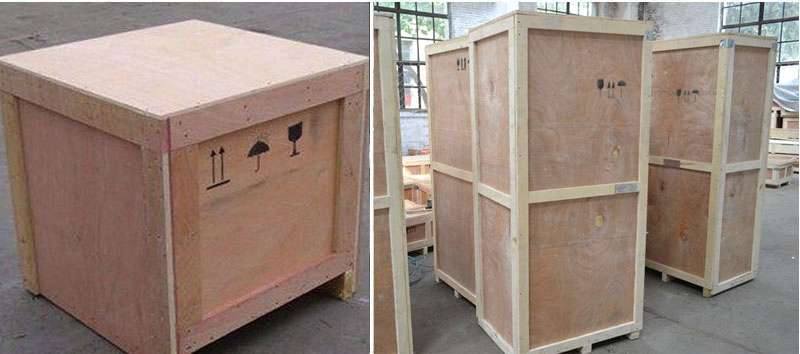 Common bronze alloys have the unusual and desirable property of expanding slightly just before they set, thus filling the finest details of a mould. Their strength and ductility (lack of brittleness) is an advantage when figures in action are to be created, especially when compared to various ceramic or stone materials (such as marble sculpture). You Fine Art Sculpture has made full use of this characteristic of bronze to make many very vivid statues of bronze sculpture, which have been loved by the majority of customers.