Chinese Factory Life Size Bronze Celebrity Statue of Chaplin BOKK-11
When it comes to the world's most famous comedian, the first thing that everyone thinks of is Chaplin. Charlie Chaplin was an English comic actor and film director of the silent film era. Hebe came one of the best-known film stars in the world before the end of the First World War. Chaplin used mime, slapstick and other visual comedy routines, and continued well into the era of the talkies, though his films decreased infrequency from the end of the 1920s. Therefore, in order to commemorate this great comedy master, many parks have chosen Chaplin bronze statues to decorate.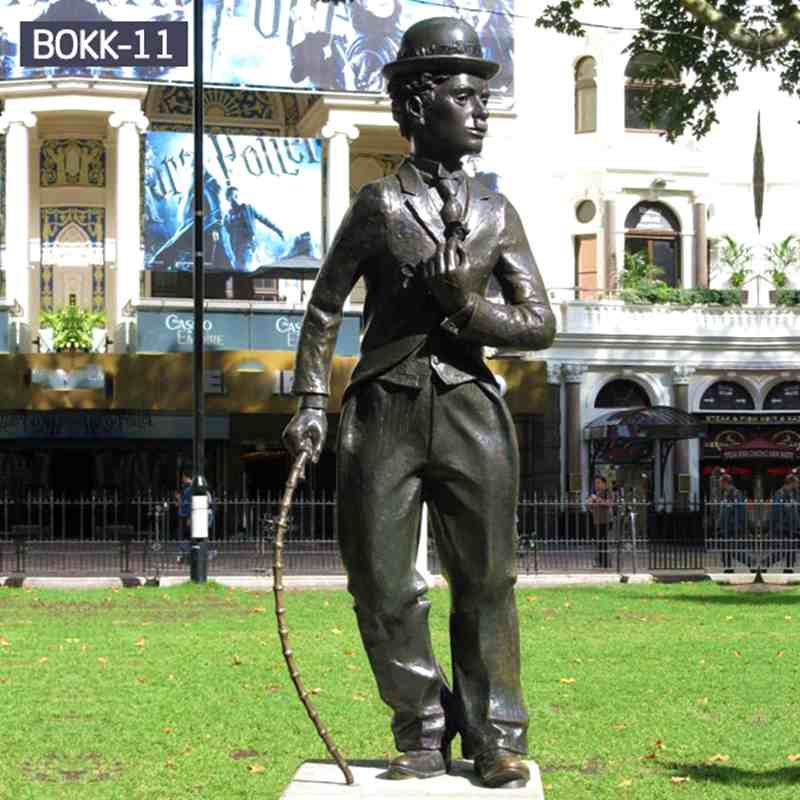 Life is like a soap bubble, though beautiful but short-lived. Some soap bubbles can not show lifeblood, but some bright sinks into our mind, one of them is Charlie Chaplin. Charles Chaplin is among the greatest personalities of the world and his claim to fame is equal to that of those who can be placed among the most illustrious. He is not only a marvelous comedian, but also an author, composer, producer, and, best of all, a man of warmth and magnanimity. I think, at that time, everyone loved to watch Chaplin's comedy. Except for the content of the plot itself is interesting. More importantly, people can see his love of life from his comedy. And this is one of the reasons why people like to buy Chaplin statues.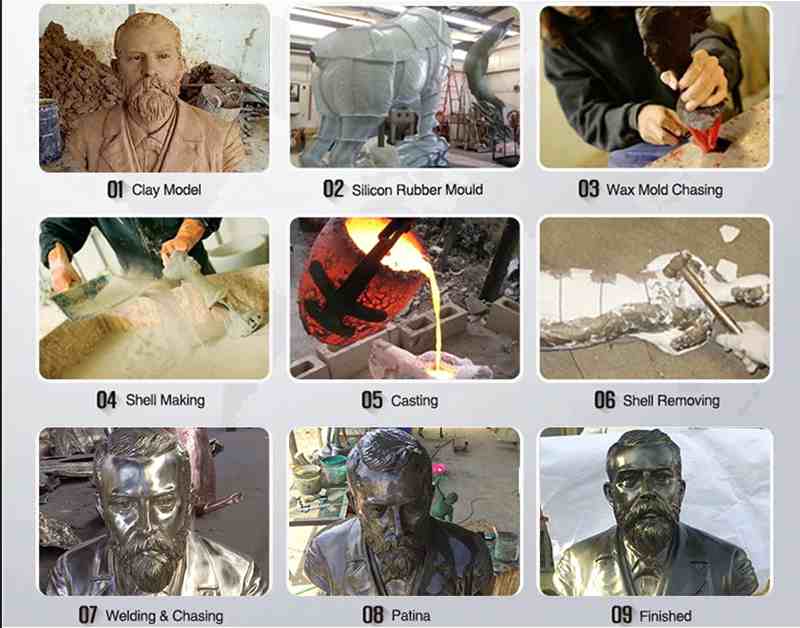 Besides, Chaplin' victory is in the fact that Charles Chaplin has human generosity and spontaneity that are not inhibited by rules or cleverness but stem from his own sufferings, his joys, hopes and disappointments; all that is understood by those who constantly hope to be comforted, to be made to forget for a moment, by that laughter and not pretend to cure, but only to console. This kind of laugh has almost become a sign of Chaplin. Even if we only saw the statue of Chaplin, we would not want to laugh. This is the charm of Chaplin.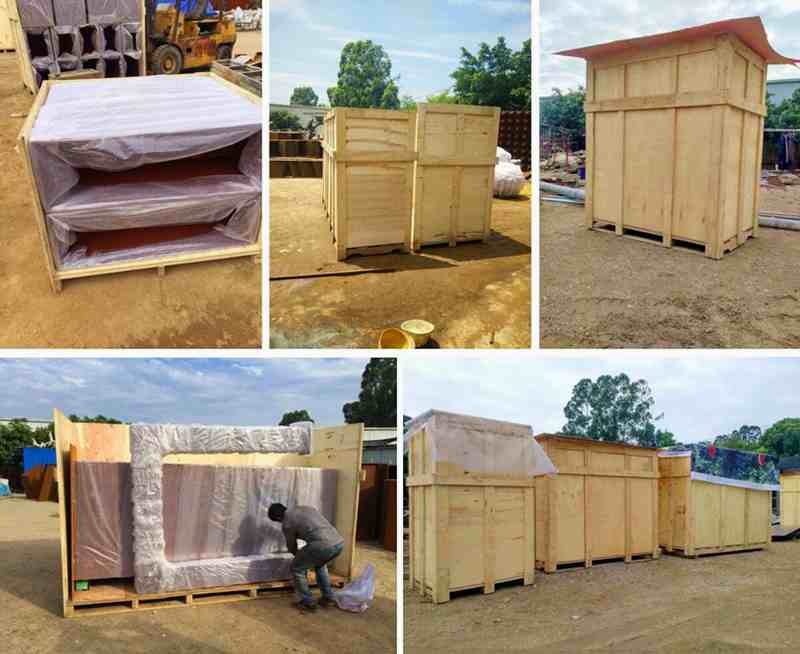 Chaplin not only influenced people in the twentieth century, but also deeply influenced contemporary people. If you also appreciate this comedy master, I like his humor and passion for life. You can also come to You Fine to buy a Chaplin statue. Look at him in the garden every day, maybe you will become happy because of him.