Factory Carved Life Size Bronze Eagle Sculpture BOKK-338
The eagle hits the sky, the fish lives in shallow water, and the thousands of lives are freed. Those who want to succeed must have such characteristics: have the patience of the wolf, wait for the best time; have the power of the eagle, do their best to improve their abilities; have the kindness of the Buddha, and do their best to help those in need People. You should have the perseverance of grass, which wildfires can't burning them all. When the spring is coming, they will grow again. The eagle is widely distributed and widely distributed in all continents of the world. Whether it is China or foreign countries, people have a special kind of worship for the eagle. Therefore, the eagle sculpture is also one of the most popular sculptures in animal sculpture.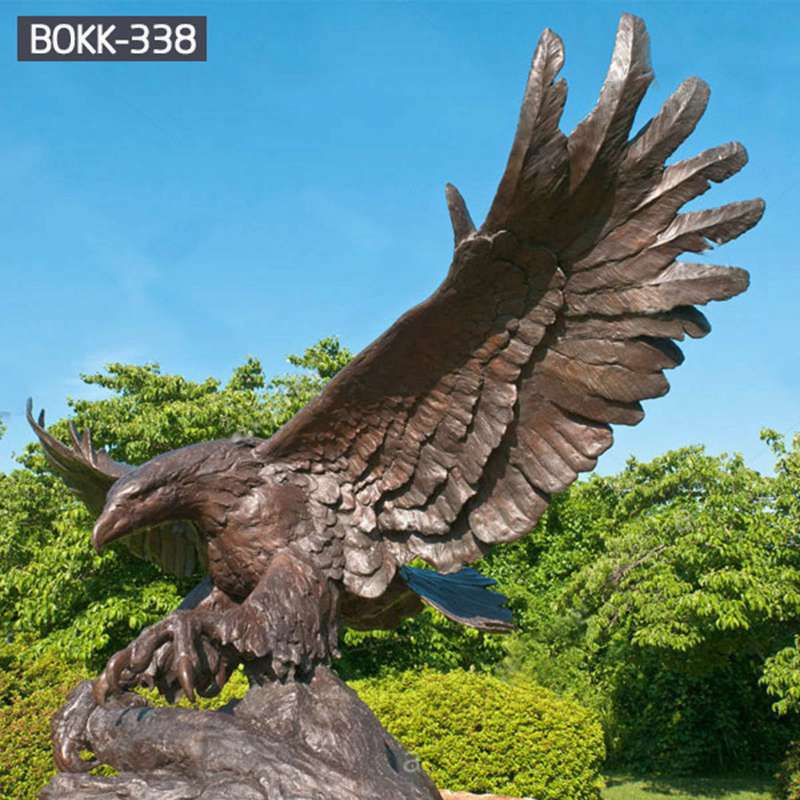 The eagle represents wisdom, courage, healing and spiritual strength. It can repel or fly away from other carnivores. They are immortal, free and fearless. It is often said that the eyes of the mountain eagle are not afraid of fog, and the glory of truth is not afraid. Indeed, the eagle has a pair of sharp eyes that can be seen for kilometers or even more. Therefore, when the masters carved the eagle sculptures, the most important thing was to vividly portray their eyes. You can imagine that if an eagle sculpture is engraved with the gentle eyes of a kitten. Do you still think that is an eagle?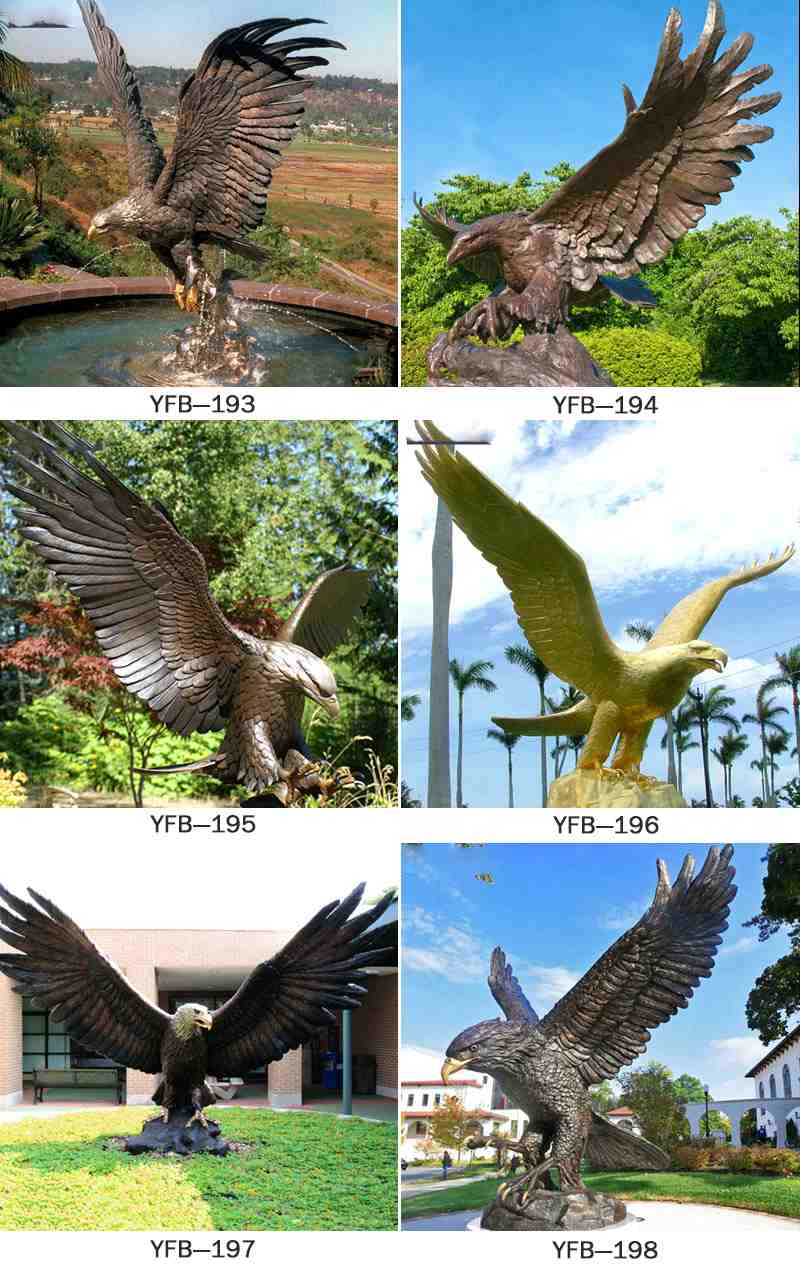 The eagle symbolizes the sun and power. Because of their proud nature, the eagle has become a symbolic force that symbolizes courage and masculinity. The eagle has strong and powerful wings, free to fly freely in the sky, the vast world, the changing atmosphere, in its eyes at a glance; flying between the heavens and the earth, naturally there is no power and courage. People want to be an eagle, not for the joy of flying freely, but for the courage to fight the blue sky. The same is true for people who want to buy this bronze eagle sculpture. They want to buy it not because of its eagle shape, but because of the spirit it has.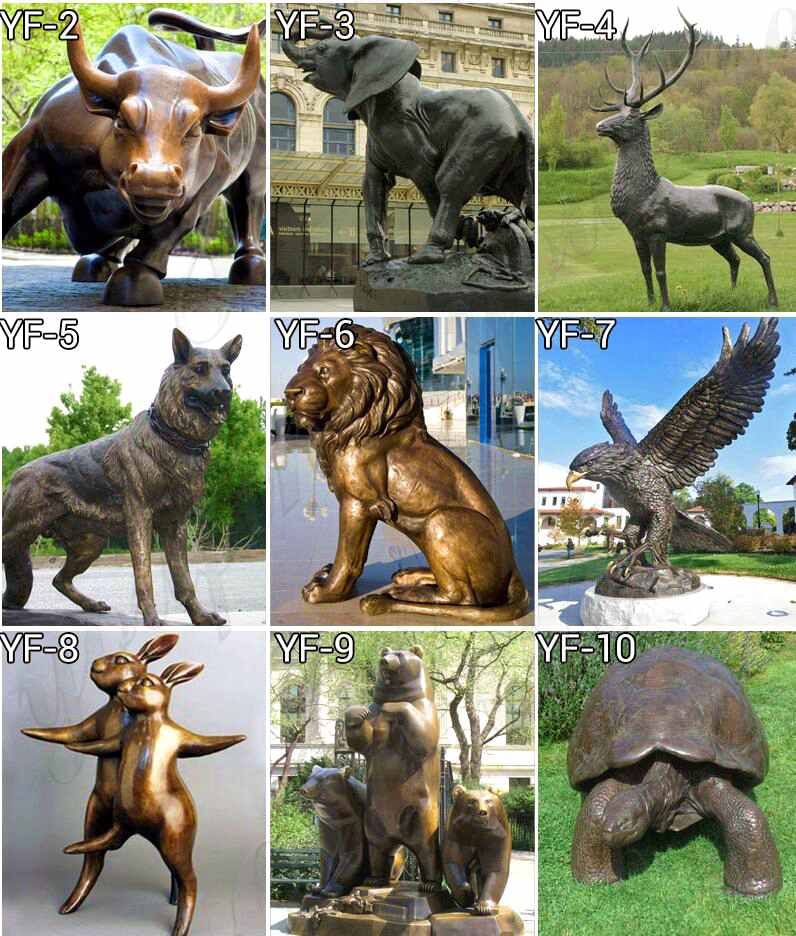 What is the significance of such an eagle sculpture if there is no such thing as an eagle sculpture in the body of an eagle sculpture? The eagle is hovering over the sky, overlooking the earth, flapping its wings, and going to the sky. Our masters pay great attention to the eagle's demeanor when carving. Therefore, the eagle we made has a kind of wings flying high and proud of the spirit. Putting such a sculpture in the garden, the whole garden will have a different feeling.