Factory Low Price Bronze Bust Sculpture BOKK-198
What I brought to you today is a bronze bust sculpture. Each bronze sculpture has its own unique charm. Even if it is just a bust, our master can fully display his charm. The bronze bust in the picture is delicate and smooth. We can clearly see every detail of his body, curled hair, and hovering over his head. Tight eyebrows, as if thinking about something. The masters engraved his eyes, from double eyelids to black and white eyeballs, each detailing the exquisite craftsmanship of the engraver. The tall nose and sexy lips make the whole face very three-dimensional.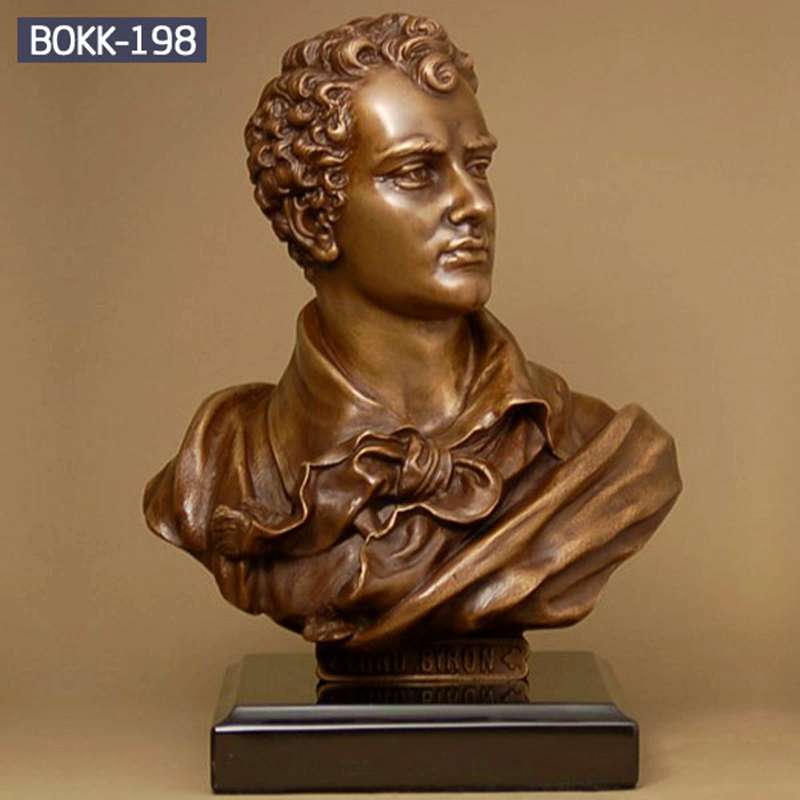 Look at his body costumes, sharp edges and corners. The folds on the body are very realistic, and the knot on the neckline is unique. How can such a superb craftsmanship depict the bronze sculpture? The process of producing each sculpture is not so simple, especially the bronze process. Our bronze sculptures have a bronze content of over 80%, which guarantees that the bronze sculpture can be preserved for a long time, so that this beautiful bronze sculpture can withstand the test of time with a beautiful posture.As we all know, bronze itself is a hard metal material. Due to the inherent properties of bronze, bronze can not be processed by tapping forging like iron, but by melting the liquid into a molten liquid and then forming it.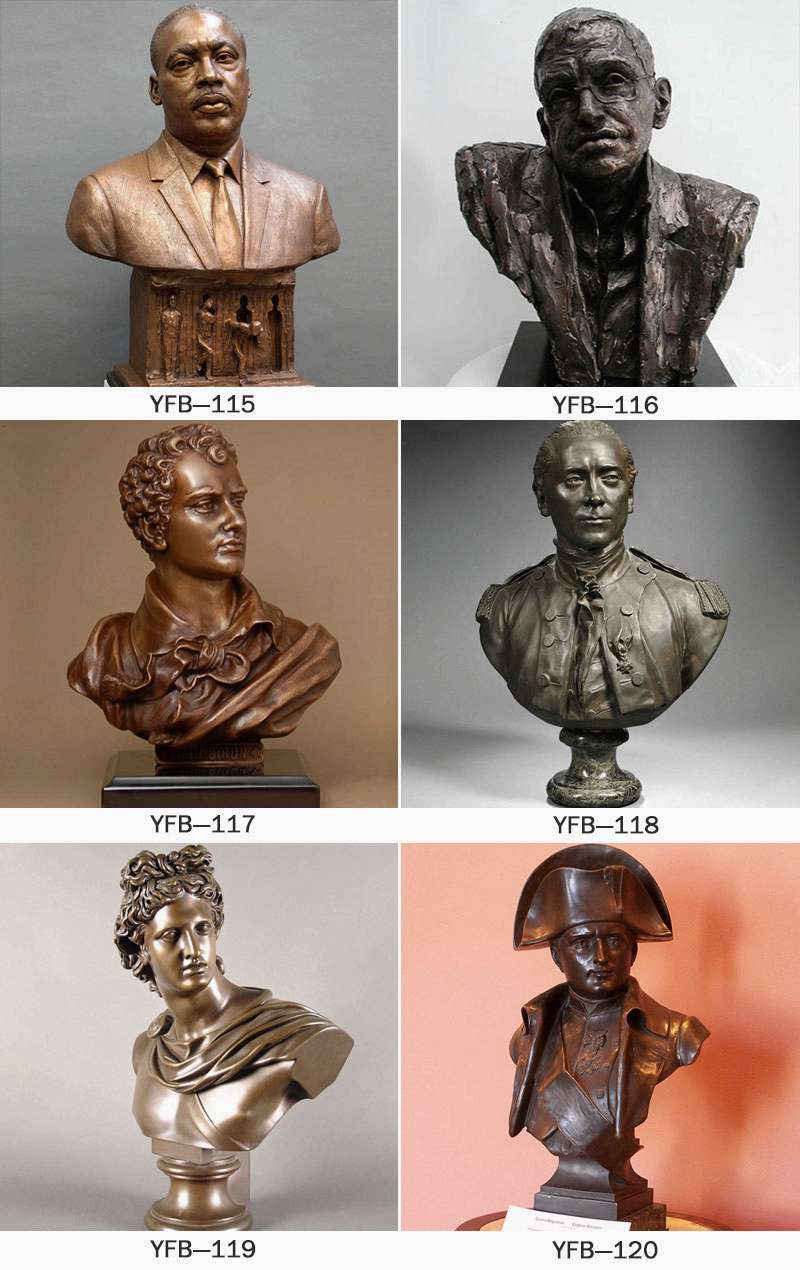 Our masters use the traditional lost wax process to make the bronze sculpture. Firstly, a wax model of a cast object is prepared by using a material that is easily melted, such as wax or silica gel; secondly, a fine mud is sprayed on the surface of the wax mold multiple times, a clay shell is formed on the surface of the wax mold, and then the surface of the clay shell is coated. The refractory material is used to harden the model to form a mold. If it is not applied with refractory material, it can also be filled with a mold soil, the void of the wax mold is filled, sealed into a cylindrical shape, and then the model is baked, and the wax oil is melted. It flows out to form a cavity; finally, by pouring metal wave into the cavity, a casting with no traces and smooth precision can be obtained.
The bronze carving lines made by such a process are exquisite and smooth, and can ensure the shape of the characters to the utmost. You Fine has been engaged in sculpture production for more than 35 years, and there are countless sculptures produced. Our quality service has made us a lot of praise. Providing customers with high quality and good price sculptures is the unremitting pursuit of You Fine for decades. It is our aim to create high quality bronze sculptures. It is our mission to provide customers with satisfactory bronze sculptures. You Fine, We will fine, too.