Factory Supply Bronze Soldier Sculpture for Veterans Park BOKK-31
Soldiers are a glorious profession, and the best of their lives are dedicated to the country. However, time does not easily let anyone go. One day, they will also go old, and they will also retire from various diseases and recover from the aura of their own body and return to the world of ordinary people. However, as long as the glory days of the military have been mentioned, people will still respect them. To commemorate the veterans, veterans parks have been built in many places, with bronze sculptures of veterans and other materials, so that visitors who visit can understand what they have done for the country.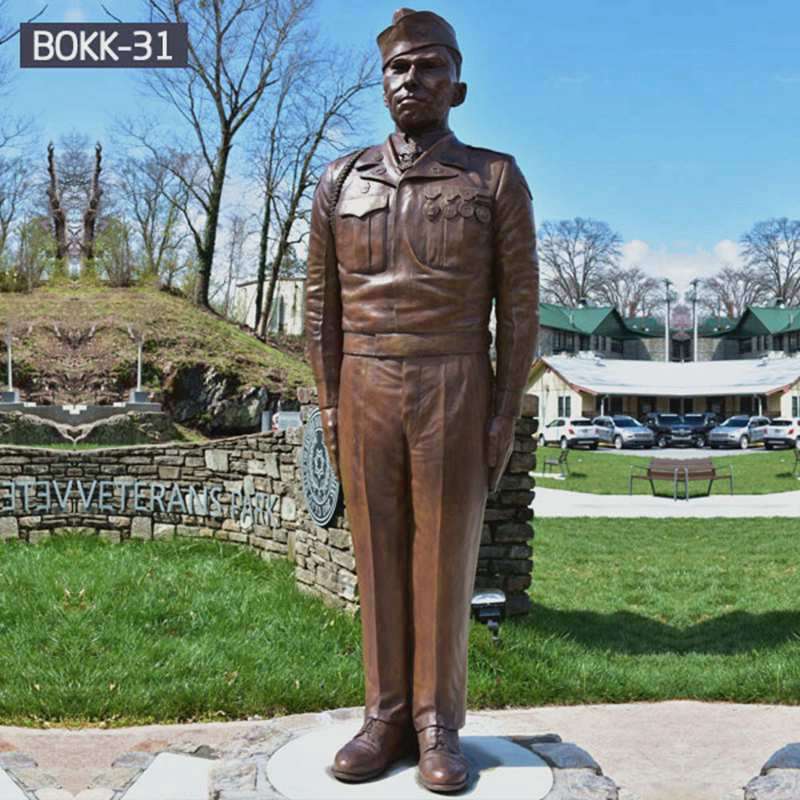 The veterans were once part of the army, and they also struggled to defend the country on the front line of the war. They have also guarded in the distant frontiers and contributed their own power to the country. Even if they are no longer on the battlefield, they are not on the first line to fight. But the sense of mission of the soldier in them will never disappear. These soldier sculptures in Veterans Park vividly show their majesty before they retired.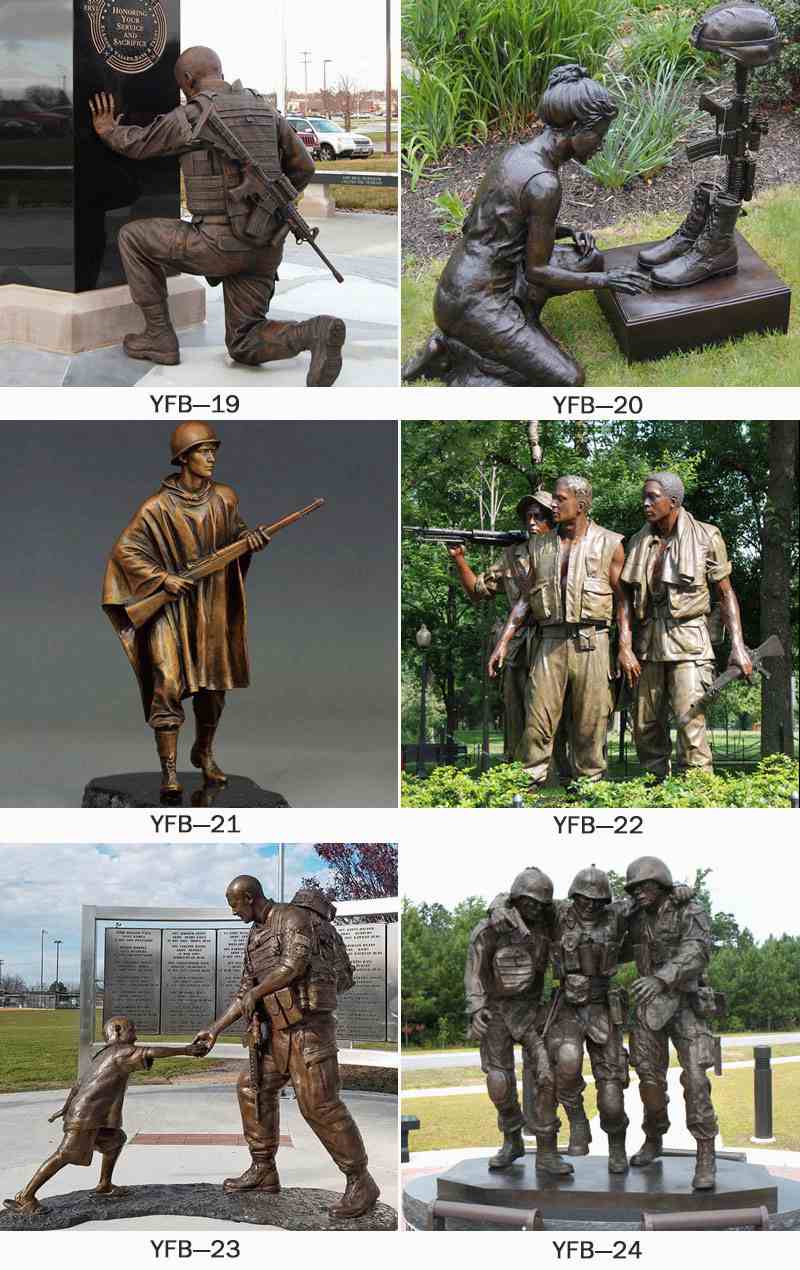 The bronze soldier sculpture in the picture vividly shows a soldier with high spirits. He was wearing a military uniform and wearing a military cap. Keep your hands close to your trousers and look straight ahead. A standard military posture is presented to us in this way. This is one of the many military sculptures. Although he is only a static sculpture, we have felt the strength of the military and the spirit of the military from him.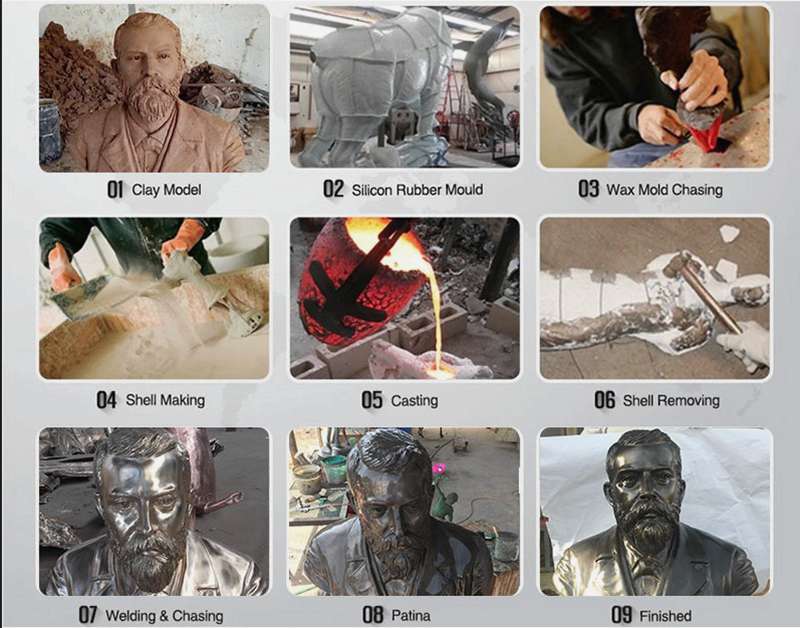 The soldiers, not the mountains, have the ambition of being more heroic than the mountains; not the rivers, but the passions that are more embarrassing than the rivers; not the poets, but sprinkling countless magnificent poems; not the philosophers, but telling the world with their own actions Easy to understand the truth – dedication. If you also admire the military spirit, this bronze soldier sculpture, you deserve to have.