Factory Supply Large Bronze Sculpture of Man on a Horse BOKK-230
Who says only thin is the most beautiful? The painting by Colombian artist Fernando Botero is a good example of how fat is also beautiful. His work proves to people that fat could beautiful too. Look at this sculpture, the fat man is riding on a fat pony. It's a very cute sculpture, isn't it? The prototype of this bronze sculpture creatived by a famous artist Fernando Botero. He has always persisted in his unremitting exploration of volume and color, and his world-renowned achievements in the field of painting and sculpture.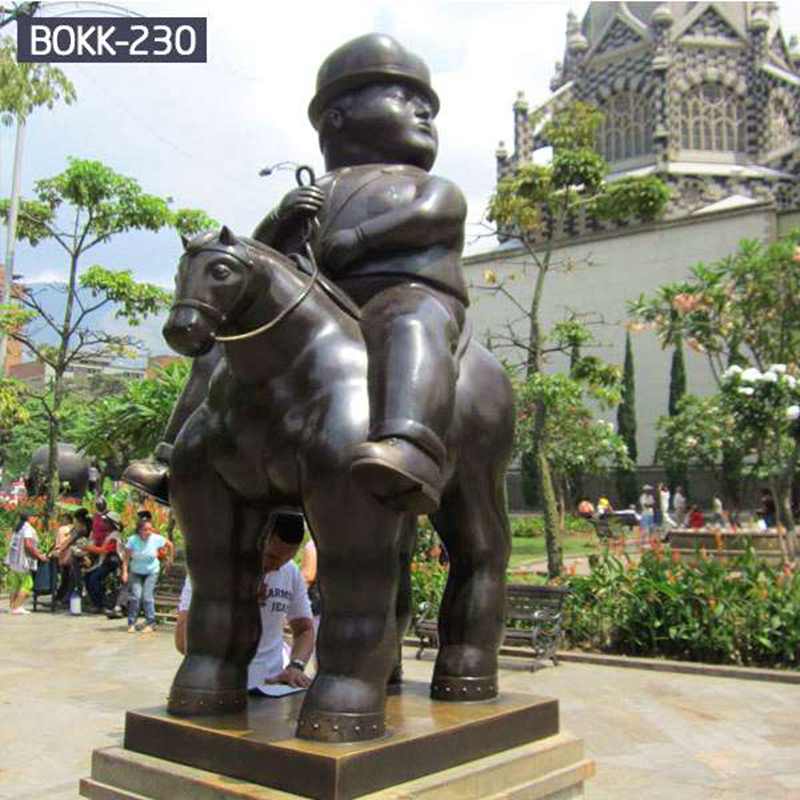 Fernando Botero has always been known for his fat paintings and sculptures. Botero's sculpture of Man on a Horse fits into a long line of equestrian statues.The artists regard his work solely as a formal exercise in aesthetics. One of the merits of Fernando Botero, who has never been afraid of going against the current, is to vindicate fatness as beauty."His works are fat for every subject, regardless of age, sex, or even the president of Colombia, Christ, or the Virgin .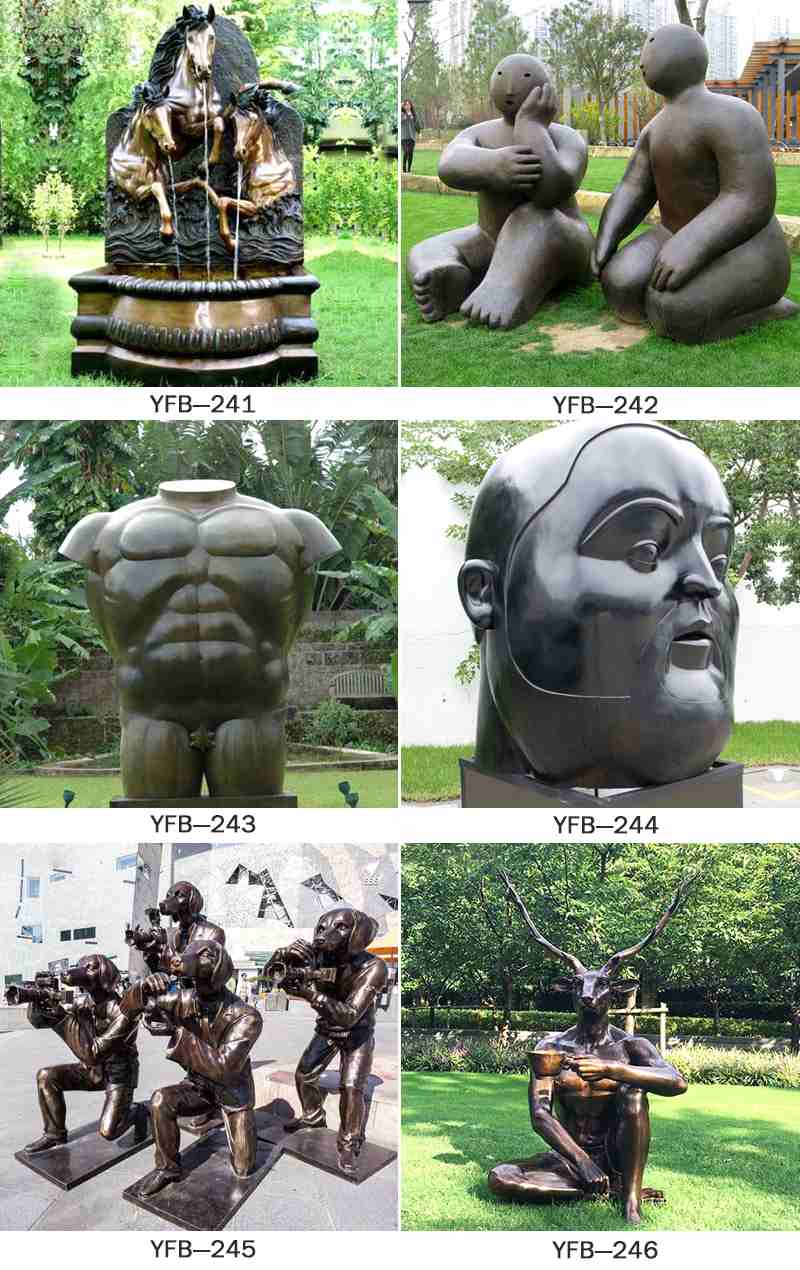 Fernando explained that these bronze sculptures and paintings "What I want to express is that they are not fat people, but they want to express the beauty and plasticity of a volume through realistic themes. Art is deformed and exaggerated, and it has nothing to do with fat people. It is not just people, I paint the animals, fruits, and musical instruments are also bulging. Therefore, I don't think they are fat, just big. "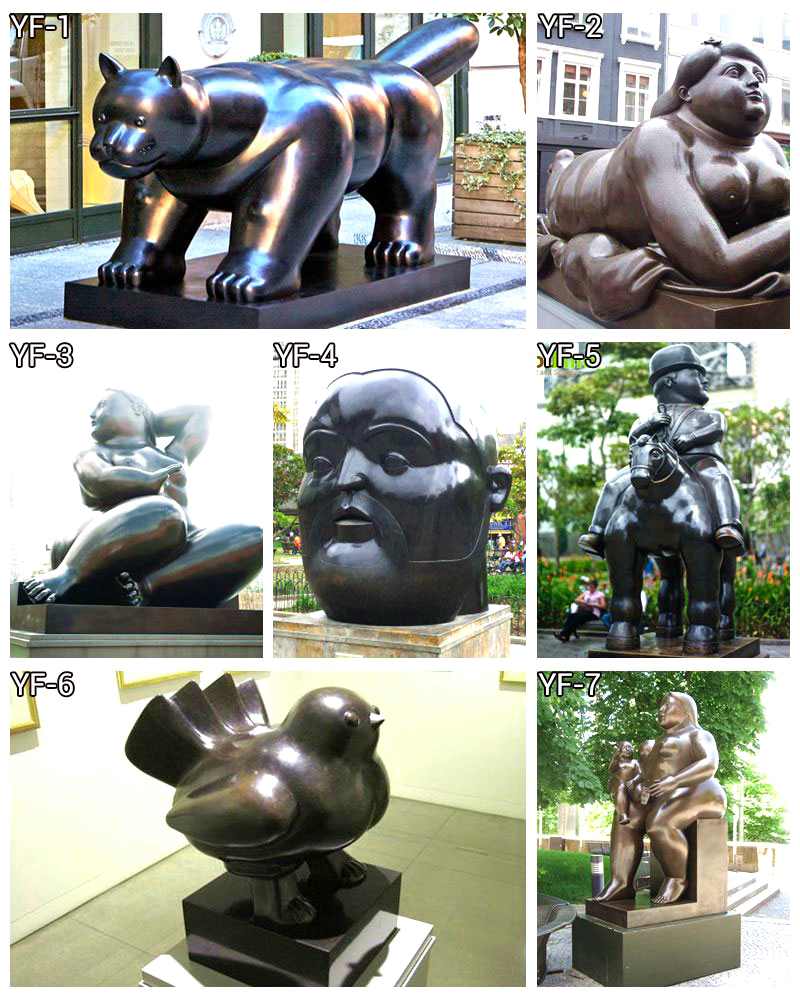 What do you think of this cute bronze sculpture? Do you like the the sculpture of Botero? If you admire them, welcome to You Fine. The most important part of this sculpture is their eyes. Every sculpture or painting pf Botero has a pair of bewildered eyes, bloated and funny, big children with adult faces. It seems that they do not feel happy and painful in doing anything. It seems they never think. So our master pay more attention on the eyes and face of the sculpture to make sure we could restoration of original one.