Factory Supply Popular Bronze Fountain with Statue BOKK-429
Fountain is a kind of park decoration which is very common in our daily life. The earliest fountains were hailed as the source of life and were mainly used for daily drinking. In the Renaissance, Europe began to rebuild fountains as public buildings, mainly as sculptures and decorations. Today we introduce to you a very popular bronze fountain.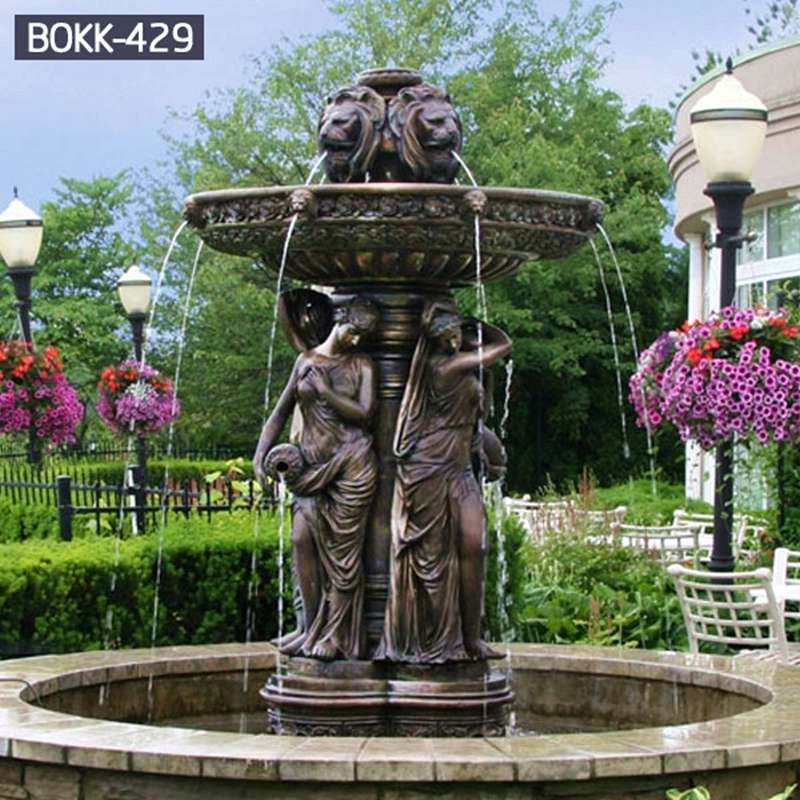 With the development of society, people have higher and higher requirements for the surrounding environment. The flowers and trees can not satisfy the requirement of people. At the same time, in order to meet the spiritual needs of people, the shapes and number of landscape sculptures and figure sculptures and various urban sculptures are also increasing, and bronze sculptures are the most common one. It is mainly divided into animal sculptures, character sculptures and various abstract sculptures and creative sculptures, etc., and even bronze fountain has a very wide range of applications in our lives.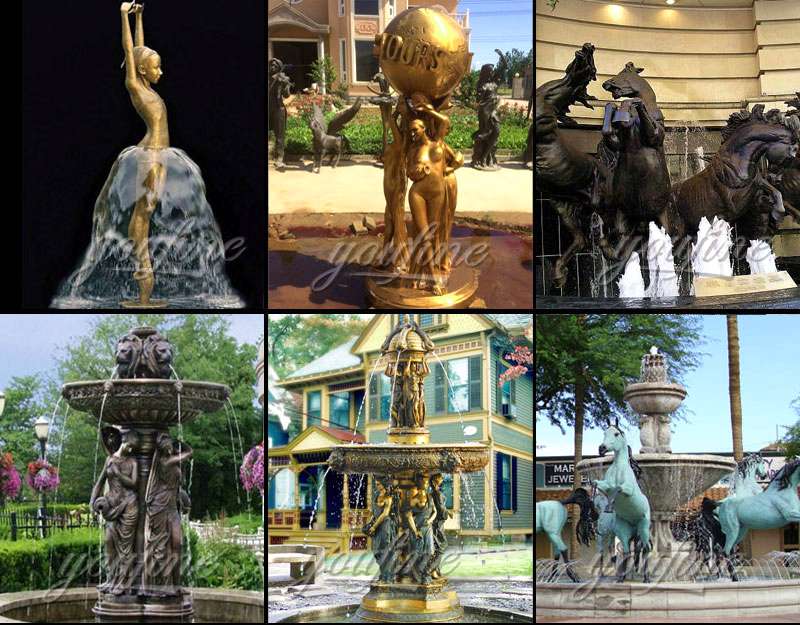 In addition to being beautiful, fountains have other functions. Spring water can improve air quality and purify the surrounding environment. It can also add to the taste of life. But the bronze fountain is different from the marble fountain. We all know that bronze is prone to patina, which is often called patina. It will influence the beauty of the bronze fountain. Therefore, You Fine is waterproofed at the bottom of each bronze, which can make the bronze fountain more beautiful.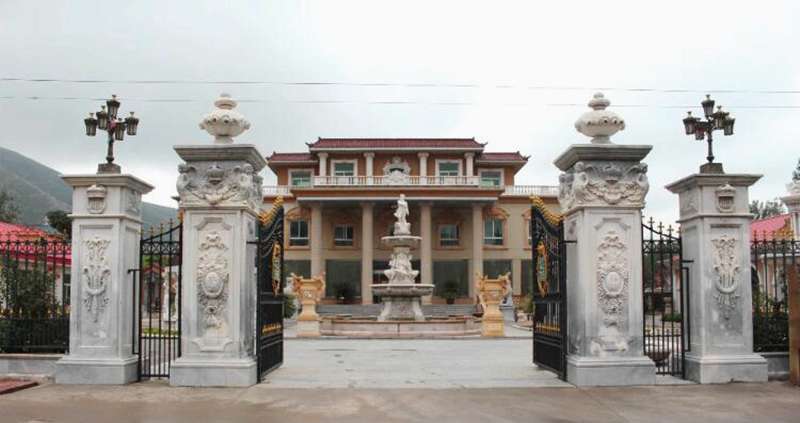 Fountain is an important landscape. It is a kind of waters-cape art, which reflects the combination of dynamic and static, forming a bright and lively atmosphere, giving people a beautiful enjoyment. The bronze fountain came with its unique charm. Many customers in European and American countries like this bronze fountain with an ancient atmosphere. It is a combination of classic and modern. The combination of the classic and modern design of bronze gives a unique beauty. If you are interested in this bronze fountain, please feel free to contact us.