Factory Wholesale Large Garden Bronze Eagle Sculpture BOKK-601
There are many eagle sculptures in many countries. Do you know why people like eagle sculpture? The first reason is because it is a fierce animal. Its muscles are very strong. The big eagle's feet can even break a deer's spine. It can fly with a sheep weighing tens of kilograms. Because of its ferocity and spectacular flying, Eagle has been regarded as a symbol of bravery, power, freedom and independence by many tribes and countries since ancient times. The image of ancient Chinese dragon also adopts the feet of eagle. The ancient Egyptian and Greek legend of the monster guarding treasure, "Griffin" is also the image of Griffin.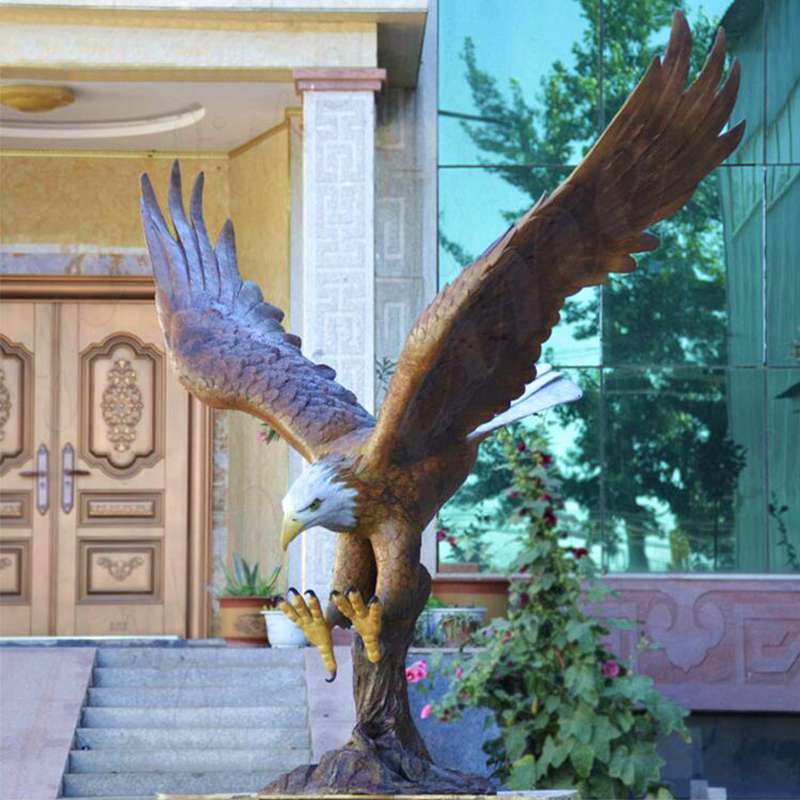 The second reason people like the eagle sculpture comes from a legend. It is said that eagles are the longest-lived birds in the world, reaching the age of 70 in their lifetime. But when the eagle was 40 years old, its claws began to age and it could not catch its prey effectively; its beak became long and curved, its wings became heavier, and it was very difficult to fly. At this time, it has only two choices: one is to wait for death; the other is to regenerate after restructuring. Choosing a regenerated Eagle requires a painful updating process that is loading the eagle.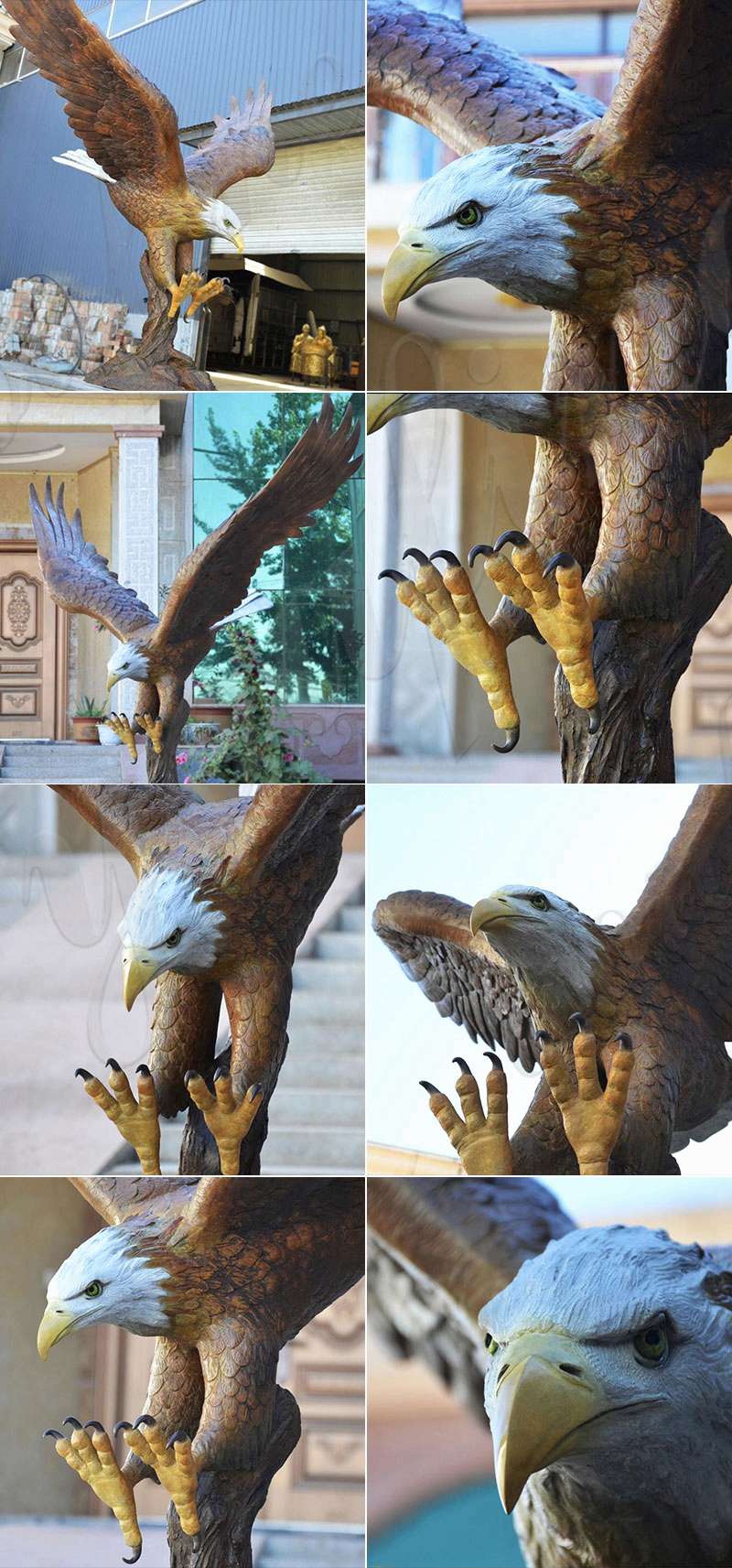 First of all, it must strive to fly to the top of the mountain, build a nest on the cliff, and spend a long and painful 150 days there. During this period, the long, curved beak should be hit hard against the rock until it completely falls off, and then wait for the new beak to grow out; then use the new beak to pull out the nails one by one; after the new nails grow out, the feathers will be pulled out one by one. When new feathers grow, Eagles can soar in the vast sky and continue their journey of life for the next 30 years.That's why people like eagle sculptures.Maybe this spirit is the main clause the people choose eagle sculpture.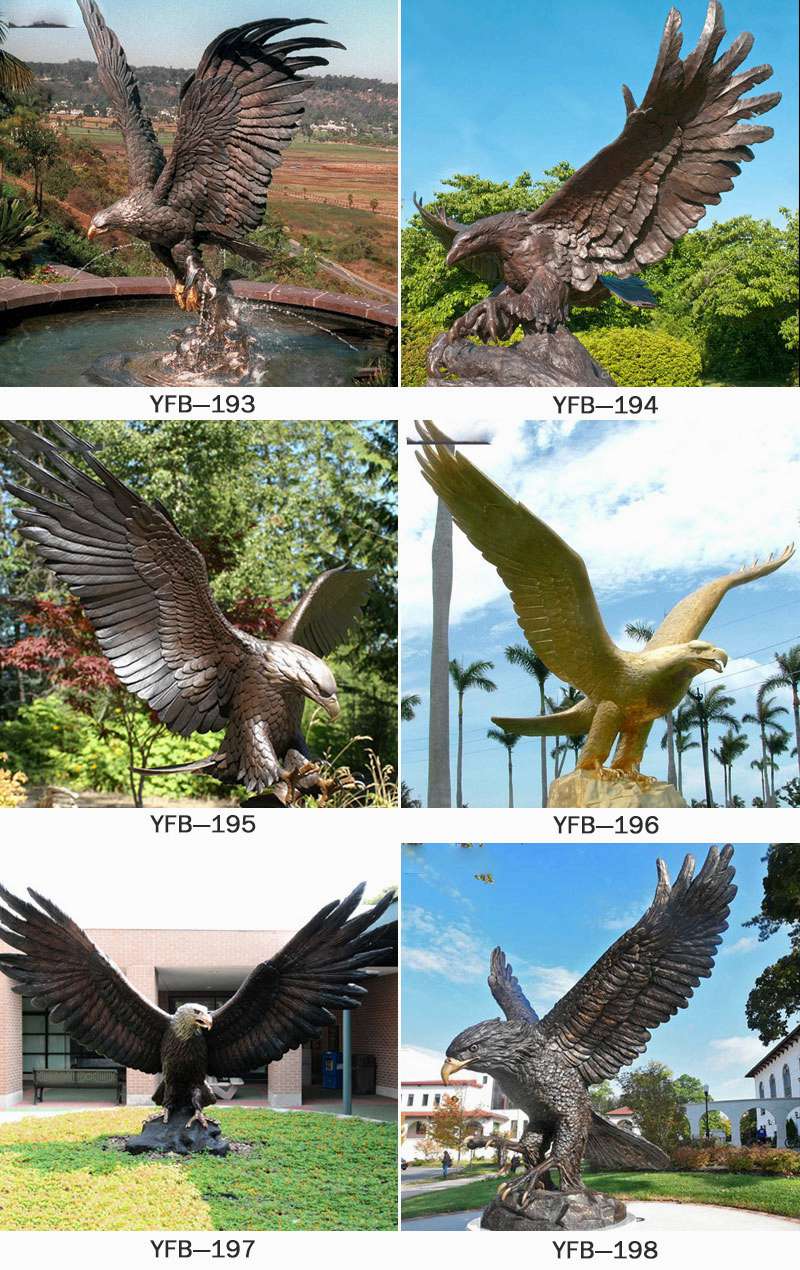 Anyway, if you want to have a such brave and powerful bronze eagle sculpture, please contact us. We can give you the vivid eagle sculpture.