Famous Bronze Thinker Statue with Comparative Price BOKK-07
The first thinker statue was cast made by Fonderie Alexis Rudier in 1904. The thinker shapes the posture of a powerful working man immersed in extreme pain. This work integrates the profound spiritual connotation with the complete characterization, and embodies the basic characteristics of Rodin's sculpture art. The thinker statue is not only a model in Rodin's overall work system, but also a reflection and reflection of his magical artistic practice, and also a witness to his construction and integration of human artistic thought-Rodin's artistic thought system.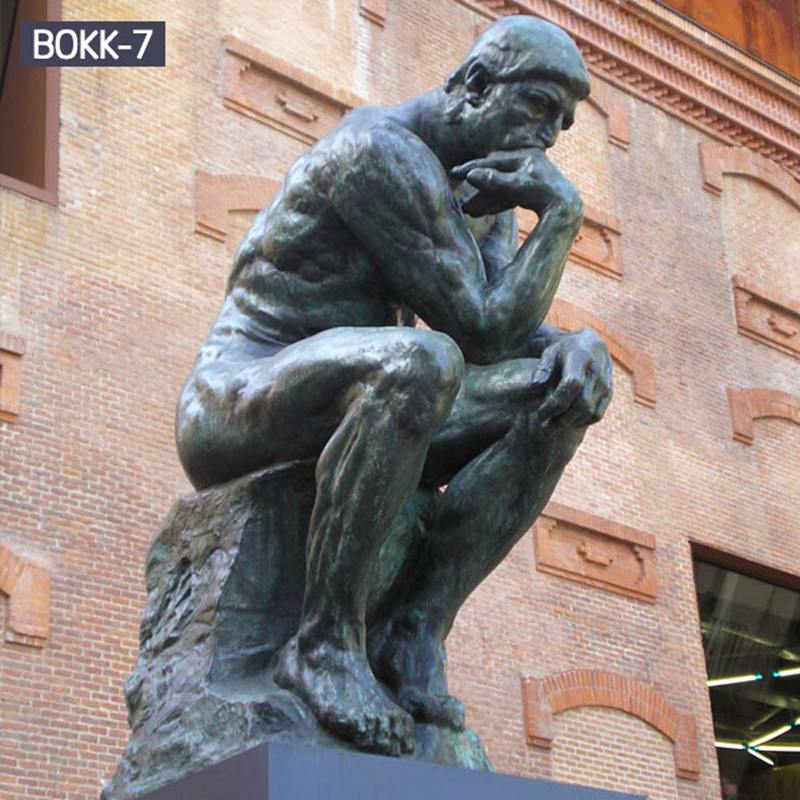 The thinker statue shapes a powerful working man. The giant bent down, bent his knees, and held his jaw in his right hand, silent at the tragedy below. His deep eyes and lips clenched his fist, showing an extremely painful mood. He longed to sink into absolute meditation and tried to shrink and bend the strong body into a ball. His muscles were so tense that he was not only absorbed in thinking, but also immersed in distress.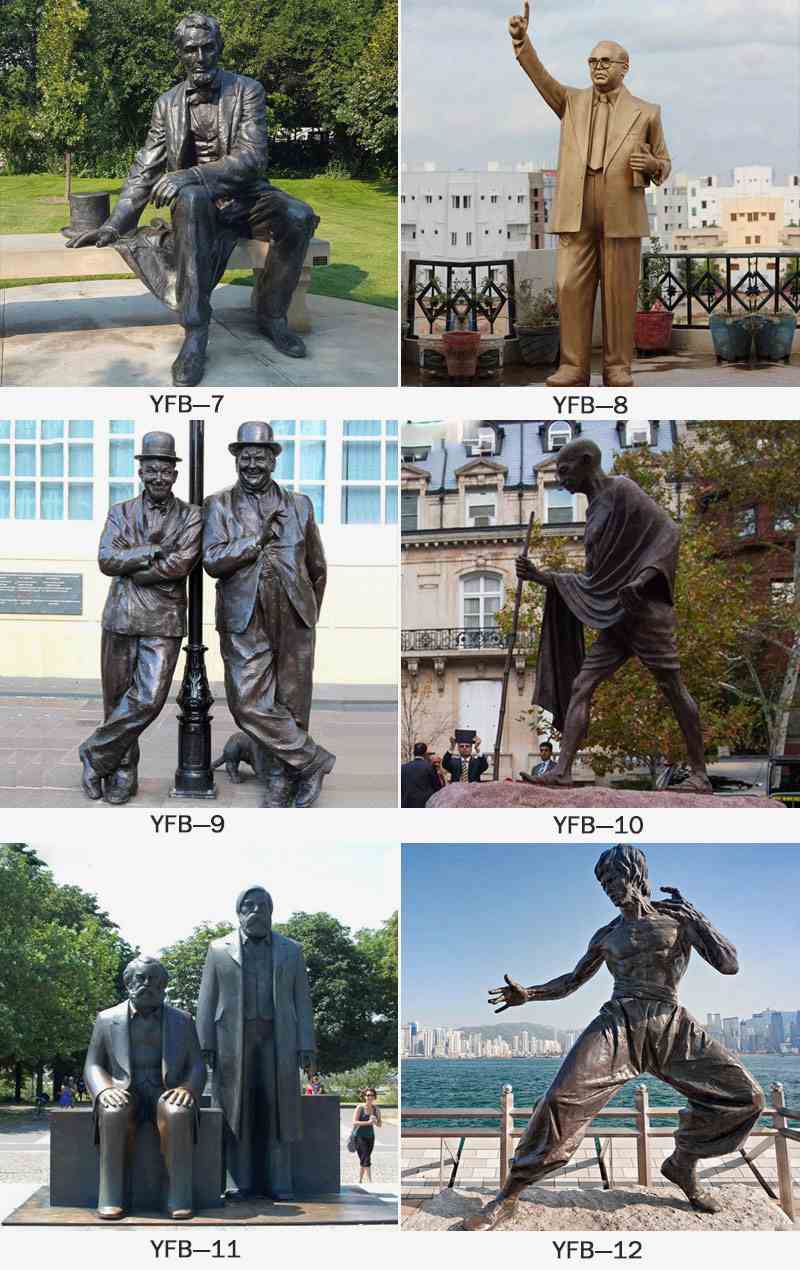 The sculptor was naked, his waist was slightly arched, his left hand was naturally placed on his left knee, his left leg supported his right arm, his right hand was taken off on the statue of his chin with strong lines, his clenched fist pressed hard on his lips, and his very fit muscles rose nervously at this time, revealing that although the figure of the full line statue was still, it seemed to show that he was carrying out high-intensity labor and solemn work. It seems to be looking at everything in the universe. The main statue of the thinker is bronze and the base is marble and is now hidden in the Paris Museum.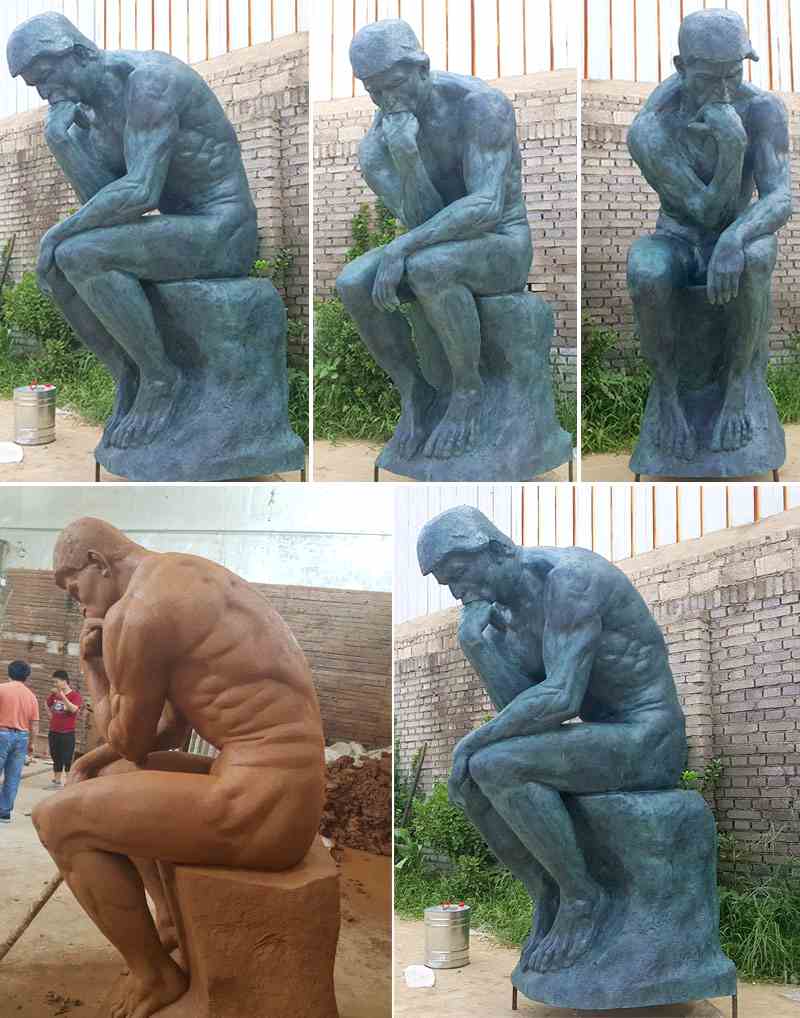 This image of a man lost in thought, but whose powerful body suggests a great capacity for action, has become one of the most celebrated sculptures ever known. Numerous people want to buy the famous thinker statue. If you also want to buy such a famous statue to decorate your garden, please feel free to contact us.