Hot Sale Bronze Horse Sculpture BOKK-76
Both horse and horse sculpture have a long history in China. Horses were the main driving force of agricultural production, transportation and military activities in ancient times. It ranks seventh among the traditional Chinese zodiac animals.There are many old sayings about horse in China. For example, "All lay load on the willing horse" and "A man may lead a horse to the water, but he can't make him drink"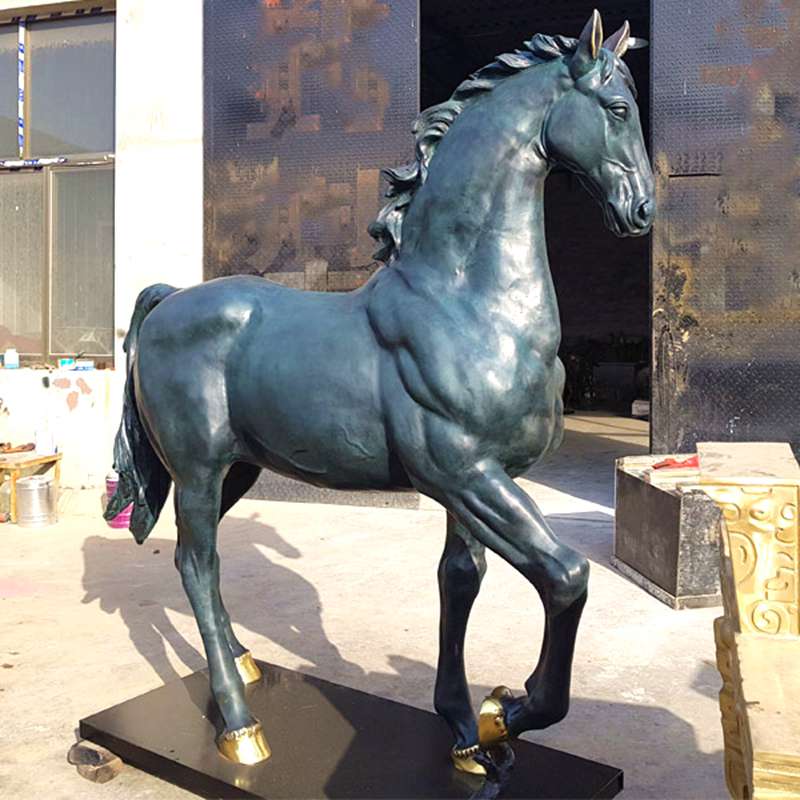 Horse is one of the favorite sculptors in the past dynasties of China. There is a famous horse sculpture called "the Six Steeds of Zhao Mausoleum". In Chinese history, there are many famous horse. Some of are famous because their owner is famous people. Such as Red rabbit horse (the horse of Lv Bu) and Di Lu horse (the horse of Liu Bei). And others are popular because their own ability. Such as Ferghana horse.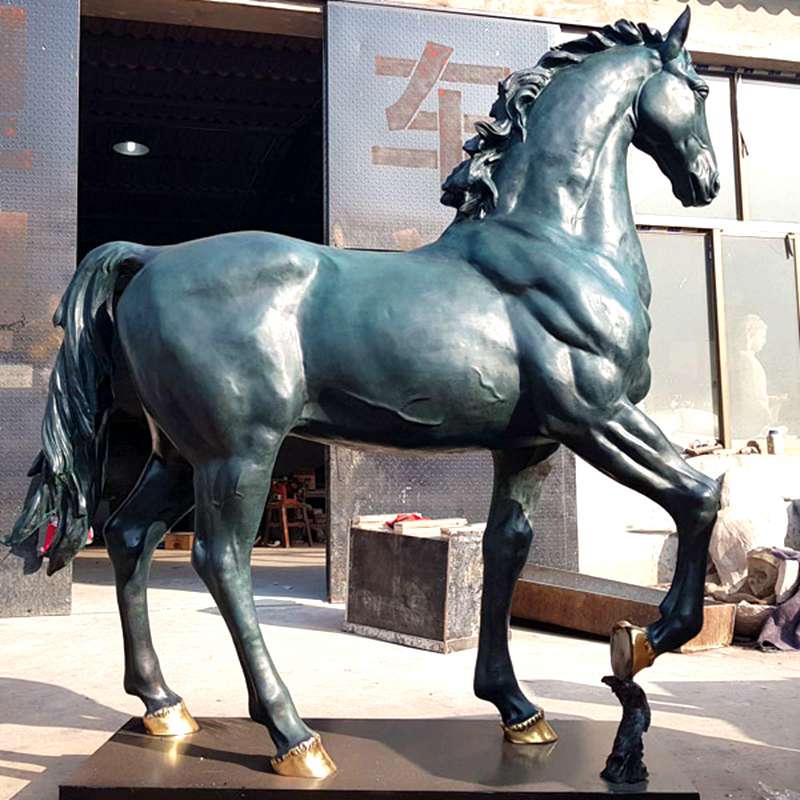 As a matter of fact, the culture of horse sculpture is not only existing in Chinese culture, but also popular in European countries. Wandering in the ancient city of Europe, you will always inadvertently find some sculptures of horses. Perhaps this is the evidence of chivalry in European civilization. Although the knight declined with the years, the chivalry spirit runs through the whole of European civilization. Therefore, the related sculptures of knights and horses have been the favorites of European cities since ancient times, and they have become witnesses to the development and spirit of Europe.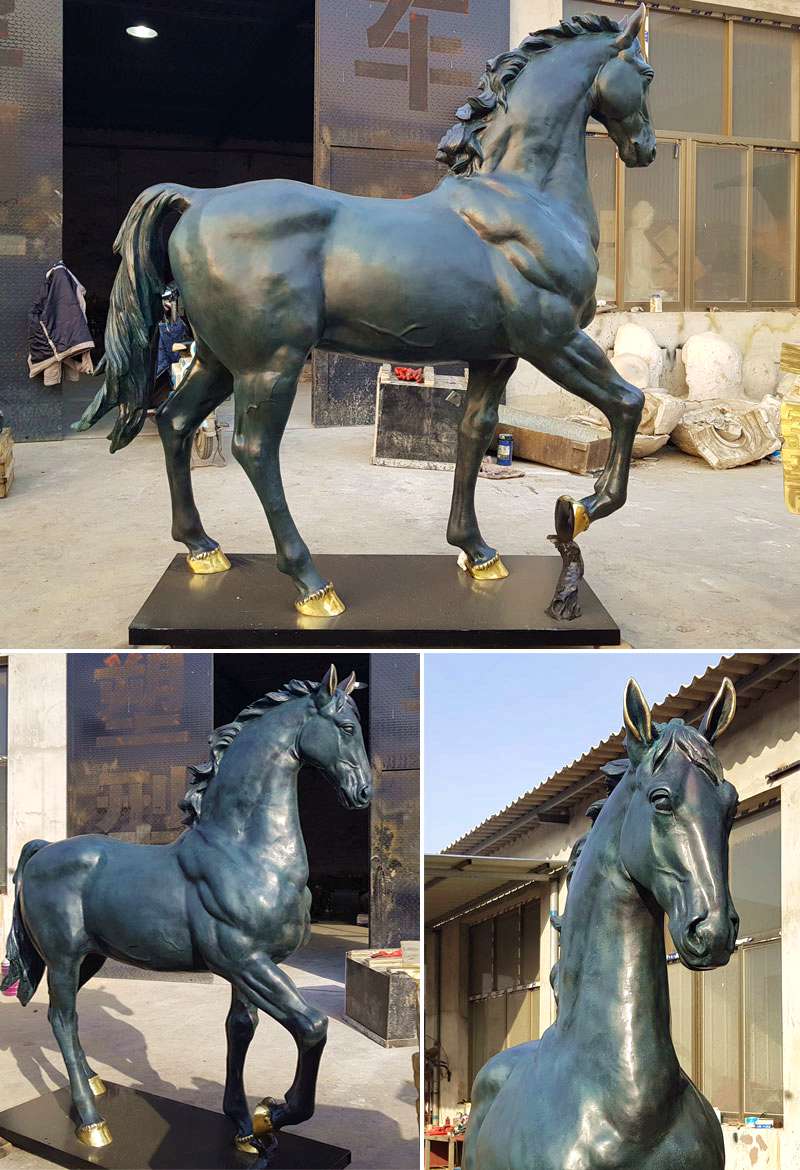 You Fine Art Sculpture can make both Chinese and European horse sculptures. We have professional masters to make. They are good at observing all kinds miens of the horse. Whether it is a western horse or an oriental horse, they can carve it lifelike. So if you want to buy a bronze horse sculpture for your garden, please contact us. We are looking forward to your coming.