Life Size Bronze Celebrity Statue of Mary Seacole BOKK-09
There are many people in the world, and many things are worth commemorating. One of the greatest roles of statue is to preserve the memorable people and things forever. Many people like statue, not only because of her beautiful shape and unique lines, but because of the hidden stories and meanings behind them. Today, the bronze statue we bring to you is the statue of Mary Seacole. This is also a very meaningful statue. This statue was designed to commemorate a very great woman.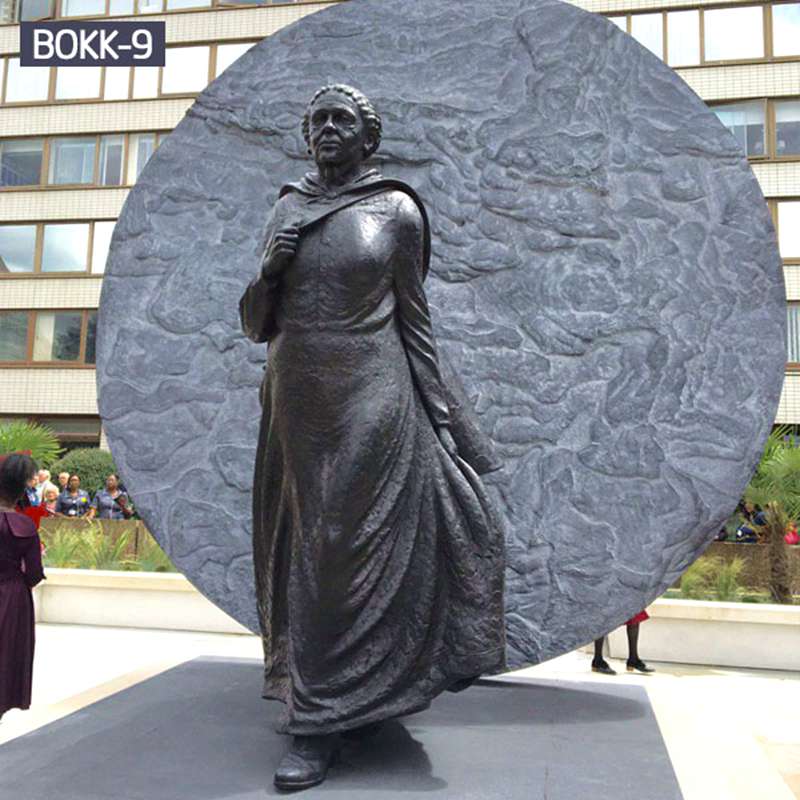 She was a black woman, and she flouted convention. In an age that put ladies in the parlor and preferred them to be seen and not heard, she was nursing the British wounded, not in hospital wards with Florence Nightingale but on the Crimean battlefields and off them, she was running a restaurant and hotel. She purveyed homemade pickles in England; she mined for gold in Panama. For unabashed individuality, Mary Jane Grant Seacole knew no peer. Yet Punch, the Times, the Illustrated London News all ardently touted her, and Queen Victoria herself entertained her. That's right, what she did is indeed worthy of our praise. So people designed a beautiful bronze statue for her to commemorate her.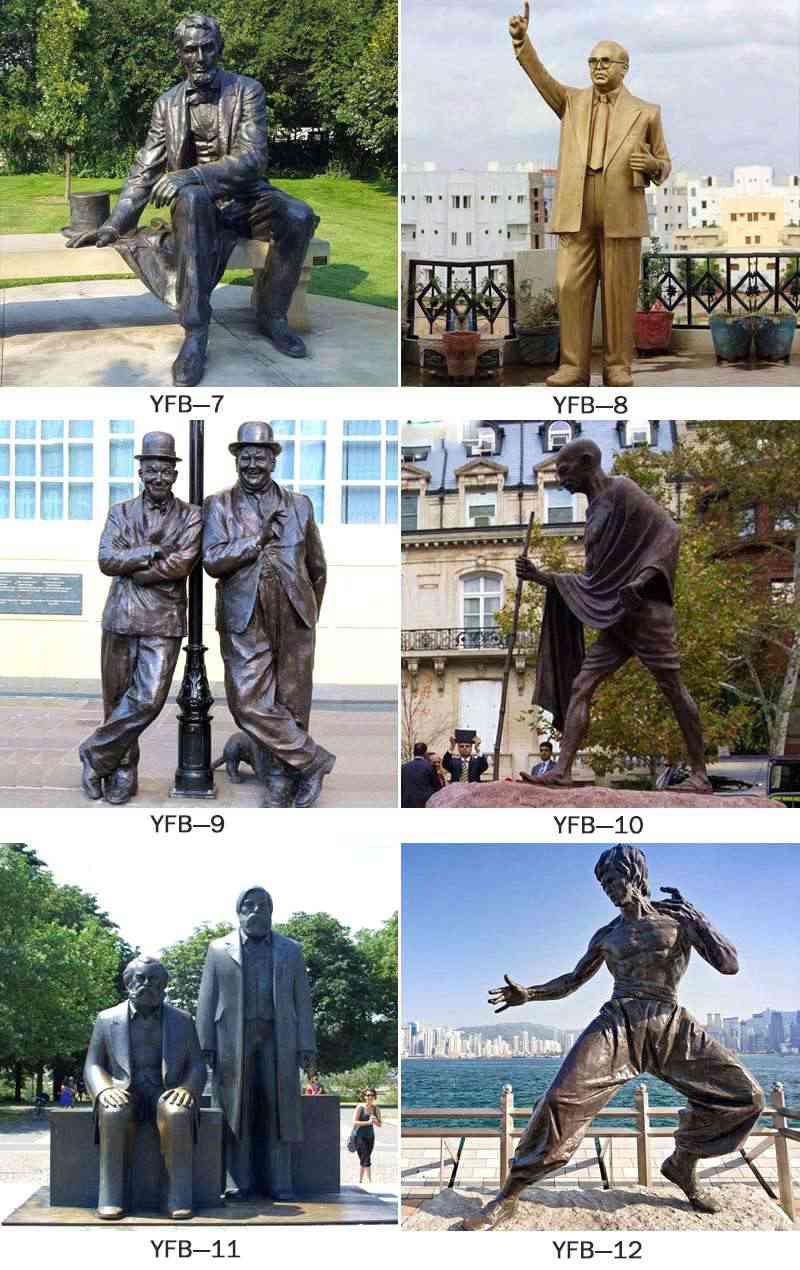 The statue of Mary Seacole tells a meaningful story. Mary Seacole childless widow of Horatio Nelson's godson and "good ole Mother Seacole" to the soldiers at Sebastopolwas Britain's first black heroine, and this robust, engaging biography by social historian Jane Robinson shows why. In a narrative driven by colorful adventure, Robinson charts Seacole's amazing odyssey from her native Kingston, Jamaica, to her adopted London, via Panama, where she lent her doctoring and nursing skills to catastrophic outbreaks of cholera and yellow fever, and the Crimea, where she founded the famous British Hotel. Seacole makes numerous other eventful stops along the way, and everywhere, even in the face of disappointment, disaster, and loss, her indomitable spirit prevails.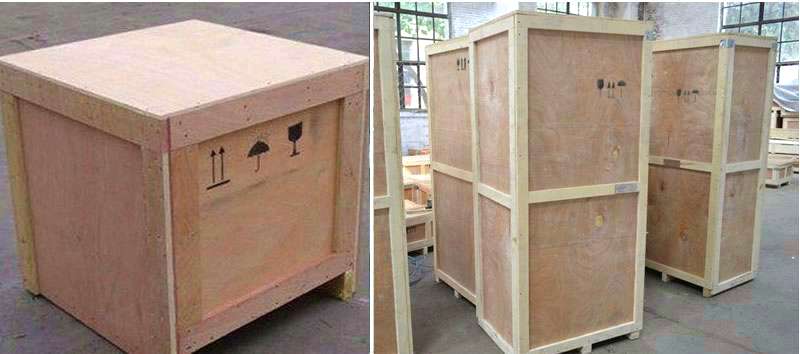 Each celebrity statue has an atmosphere of the times, with the unique characteristics of that era. It truly reproduces the impressive scene in the story, so that everyone who sees it is moving. The statue is a static portrait with hidden flowing emotions. What we buy is not an empty statue with no connotation, but a statue with rich emotions. So if you want to buy such a statue, please come to YouFine.