Life Size Bronze Deer Statue for Sale BOKK-280
Bronze carving is one of the most popular bronze carving crafts now. The allegorical meaning of deer is beautiful, and the allegory of love represents health. The deer was hailed as a immortal in ancient times, thinking that deer can bring auspicious happiness and longevity to people. Those longevity gods are riding deer. In the West, Santa also travels on a deer and gives children beloved gifts on Christmas evenings. Because of these beautiful meanings of deer, people also have a crush on bronze deer statue.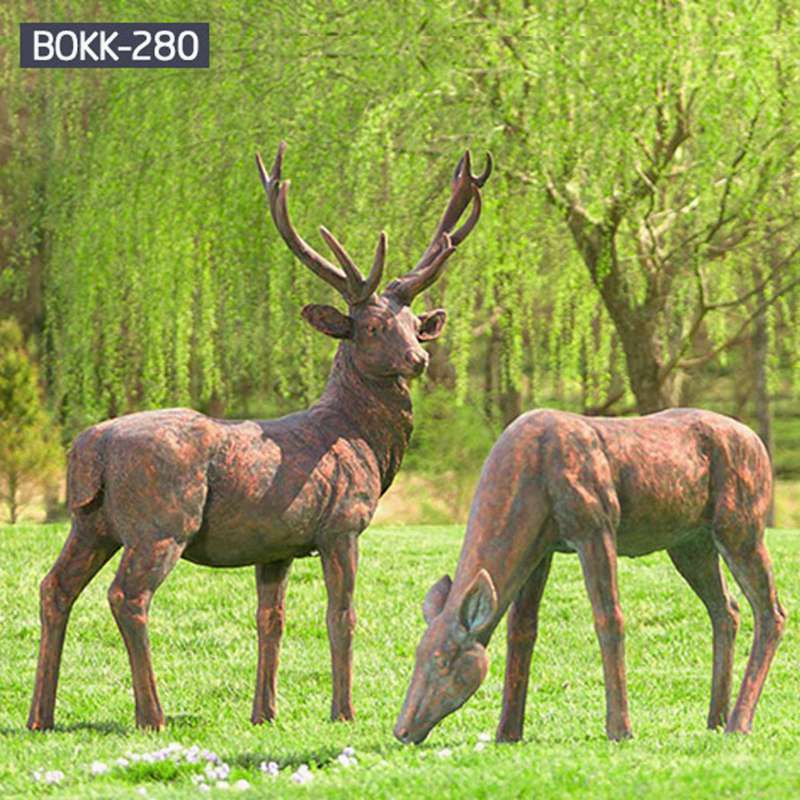 As a symbol of beauty, deer and art have an inextricable bond. Deer has been found in murals, paintings and statues of all ages. For example, the knights in the Han Dynasty shot deer pictures, and the stag-relief relief on the Buddha seat. The rock paintings of the Shang Dynasty were found in Baichahe, Inner Mongolia. Among them, the deer is the most numerous, in various poses, and the life is rich. Female and child deer, baby deer, husband and wife deer statues: Some trademarks, pavilions, and shops also use deer, which is a psychological reflection of people's longing for beauty and looking forward to wealth.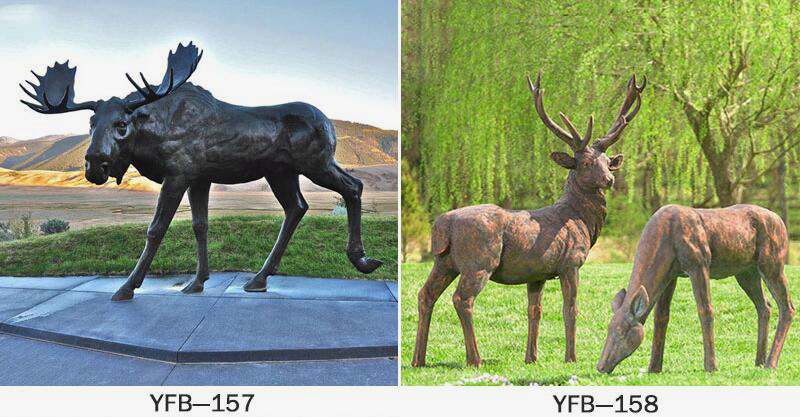 Some time ago, there was such a friend. His love for deer was more passionate than his family. The deer is a part of his life. Deer can be seen everywhere in his home, on the farm. Deer is a friend and a family to him. Therefore, he decided to create a bronze statue tailored for his dear friend, so that he can always accompany him.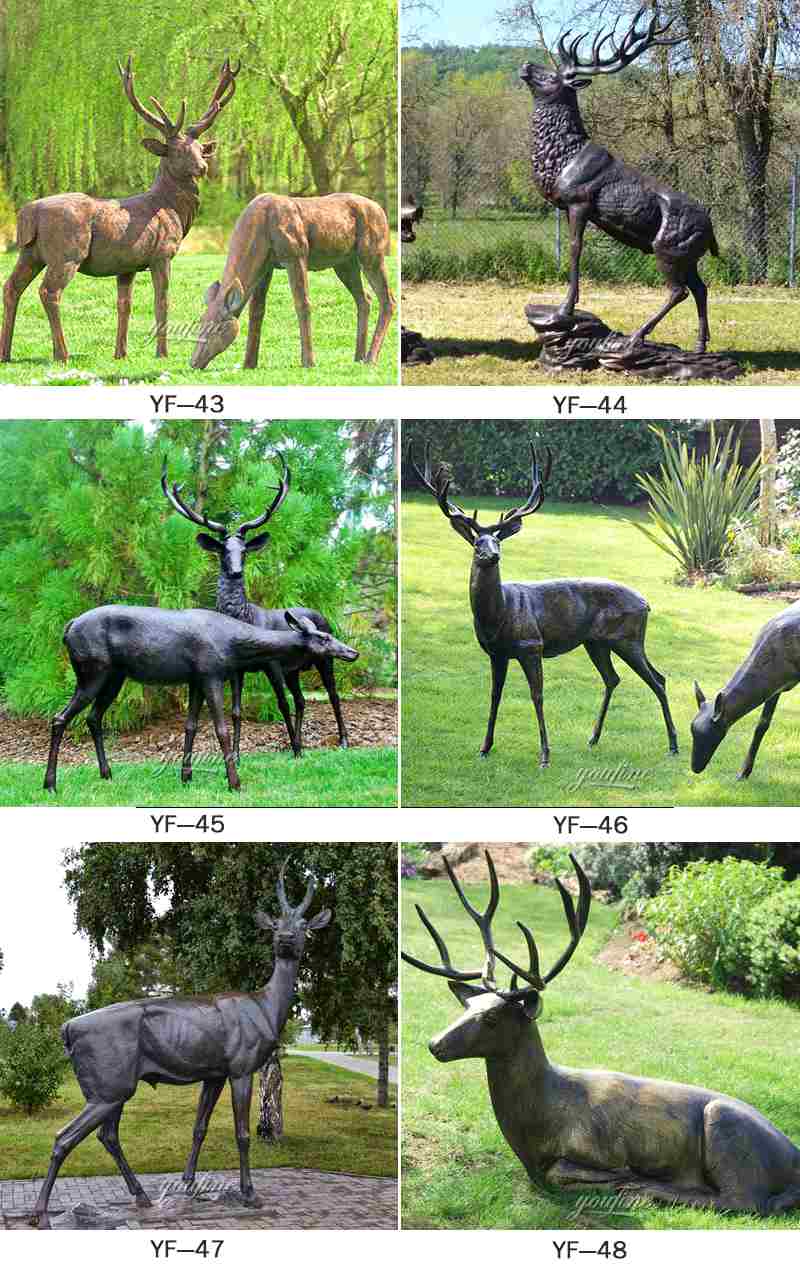 A bronze deer statue may seem to us very ordinary and ordinary. But for this friend who sees the deer as a treasure, it makes a lot of sense. We know his feelings for deer, we will take seriously to make the bronze deer statue. Listen carefully to him tell his story with the deer, carefully consider every feature of the deer. The statue made with emotion is definitely different from the statue carved by the cold machine. People are emotional, and I believe that statue is same with us. The statues that can exist in the world for a long time must be the statues that have poured the efforts of designers and sculptors. I hope that Youfine can bring more emotional statues to everyone.