Life Size Famous Bronze Sculpture of Fearless Girl BOKK-21
Thirty years ago, a huge bronze bull sculpture was placed on the streets of Wall Street and has since become a symbol of indomitable American spirit. In the early spring of 28 years, on the International Women's Day, a bronze sculpture of a little girl with hands on hips appeared on the opposite side of the bronze bull overnight, and briefly became a feminist spokesperson on Wall Street.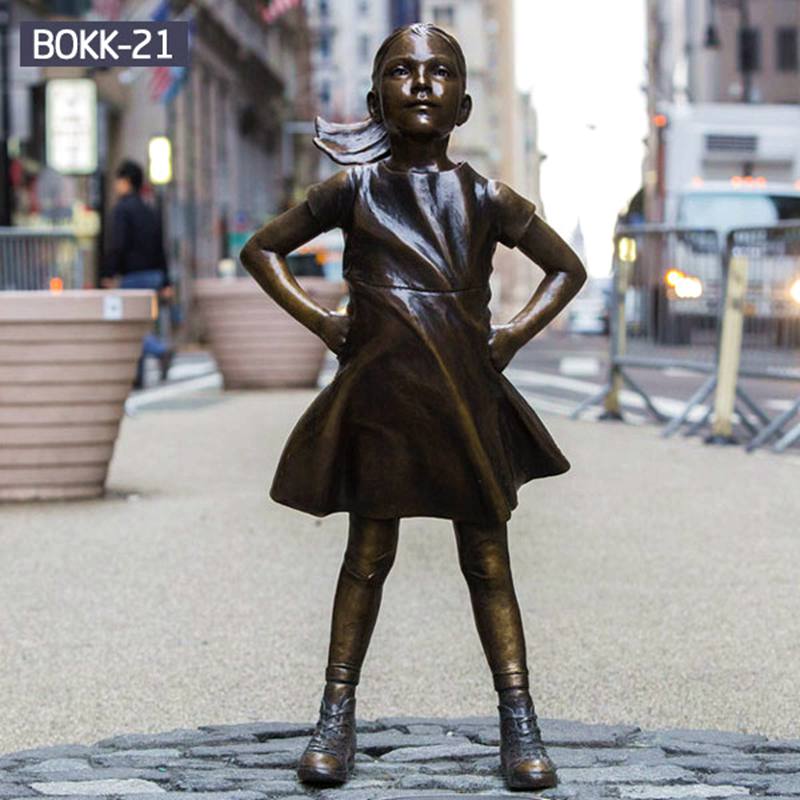 From an artistic point of view, the "Fearless Girl" Sculpture has a near-perfect golden ratio, a slightly raised chin, and a sculpted look that is vivid and lifelike. Anyone approaching can experience the arrogance between the girl and the cow. The floor tiles at the feet of the girls are similar to the original bronze Bull. The sign reads "Understanding Women's Leadership : She is Changing the World", which reflects the artistic meaning behind the girl is that he is not afraid of male power to suppress equality and the right to speak. Ethnic region and culture.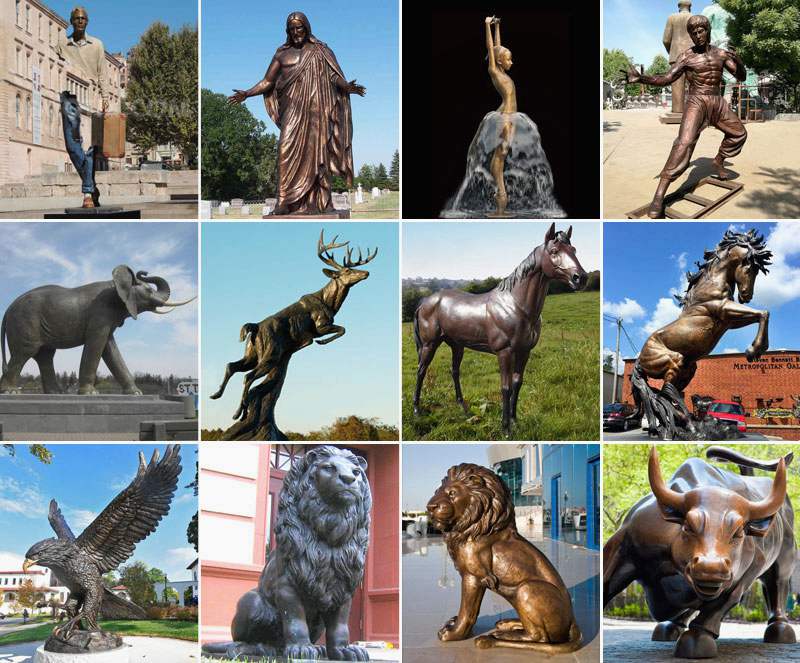 The birth of this bronze sculpture called "Fearless Girl" sculpture has caused a lot of sensation. With its simple and impactful creativity, it has inspired many discussions on gender diversity and racial equality on social networks and global media. And among its many imitators, some people not only imitate in appearance, but more importantly, mastered the spirit it represents-challenge authority, call for equality, and strive for more status for women in the workplace.

As producers of bronze sculptures, we strive to make the original appearance of each sculpture. The value of a famous seat lies not only in the shape of the sculpture, but also the allegorical meaning of the sculpture itself. And the most direct moral of "Fearless Girl" is "Fear the fear, the power, the fear of the wind and the storm, the bravery to do what you want to do. The fearless spirit embodied in the fearless girl is the most important part of sculpture. Our master will carefully figure out the charm and look of the characters when making each sculpture. This is the biggest difference between its production and artificial carving. If you also want a charm full of charm like a fearless girl Bronze sculpture, welcome to Youfan, we will do our best to satisfy your request.