Life Size Lovely Bronze Penguins Sculpture from Chinese Factory BOKK-371
The sculpture in the picture is a sculpture of two bronze penguins. Two cute penguins cuddle each other and look particularly friendly. From the perspective of their relatives, this should be a pair of lovers or couples. The little bird on the left looks shy and cute, while the one on the right looks like a man which is very strong, obviously showing his man powerful. This is a honey couple penguins. They are so sweet. Do you like these two bronze penguins? You can imagine when your garden put such a couple of penguins, how lovely it will be.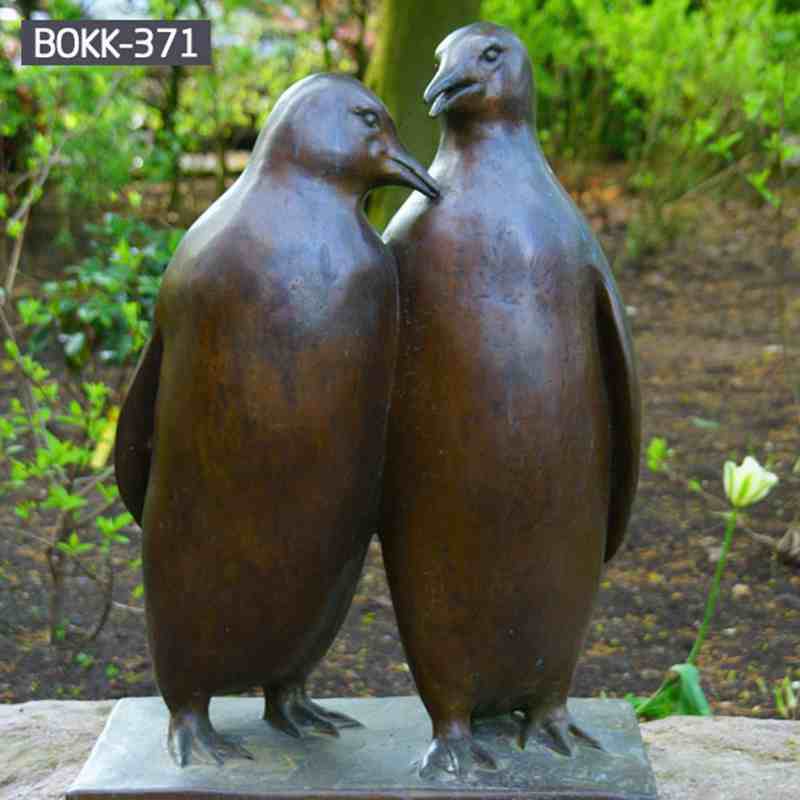 The penguin's temperament is generous, generous and very cute. Although the penguin's appearance is extraordinary, it seems a bit arrogant, even arrogant, but when people approach them, they do not want to escape, sometimes it seems that if nothing happens, sometimes it seems shameful, overwhelmed, sometimes looking around, whispering. That kind of honest and a little stupid attitude is really ridiculous. Perhaps, they rarely see people, it is a kind of curiosity. How cute they are. So there are many people will buy this penguin sculpture.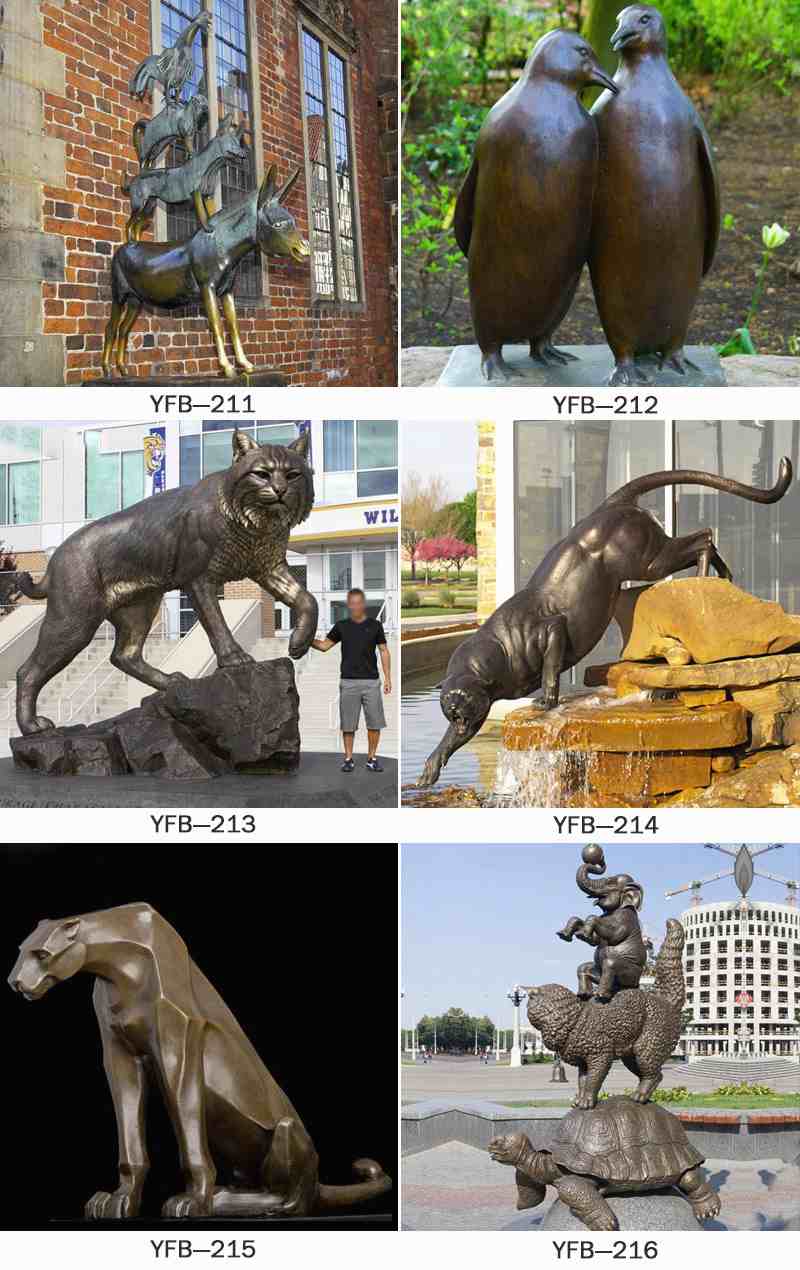 The penguin, known as the "boat of the ocean", is one of the oldest poultry. It is a typical seabird, although it does not fly, but the ability to swim is a super player in birds. Penguins can live and breed in the cold of -60 °C. On the land, it is like a western gentleman wearing a tuxedo, walking up the road, shaking it, encountering danger, falling and climbing, and being embarrassed. But in the water, the short wings of the penguin became a powerful "paddle" with a speed of 25-30 kilometers per hour. Do you admire him? You can put this penguin sculpture beside your swimming pool.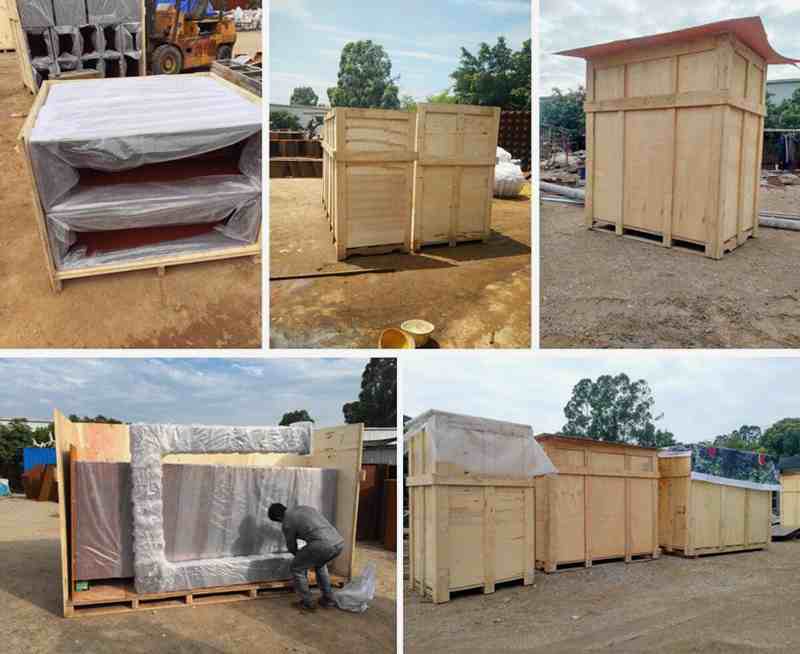 You Fine can offer you such a durable penguin sculptures, you can buy one to put in your garden, your house or any other place you like. Maybe it can make you and your lover become more sweet.