Religious Bronze Sculptures of Holy Family BOKK-603
Casting bronze is an important part of Chinese traditional culture and art. Bronze casting has a long history and mature technology. The process of casting bronze is more complicated than wrought bronze, and it has good resilience in artistic creation. Therefore, it is suitable as a material for fine works. It is very popular with artists, especially figure sculpture is the most common. The bronze sculptures of the Holy Family, which I will show you today, uses the bronze casting process.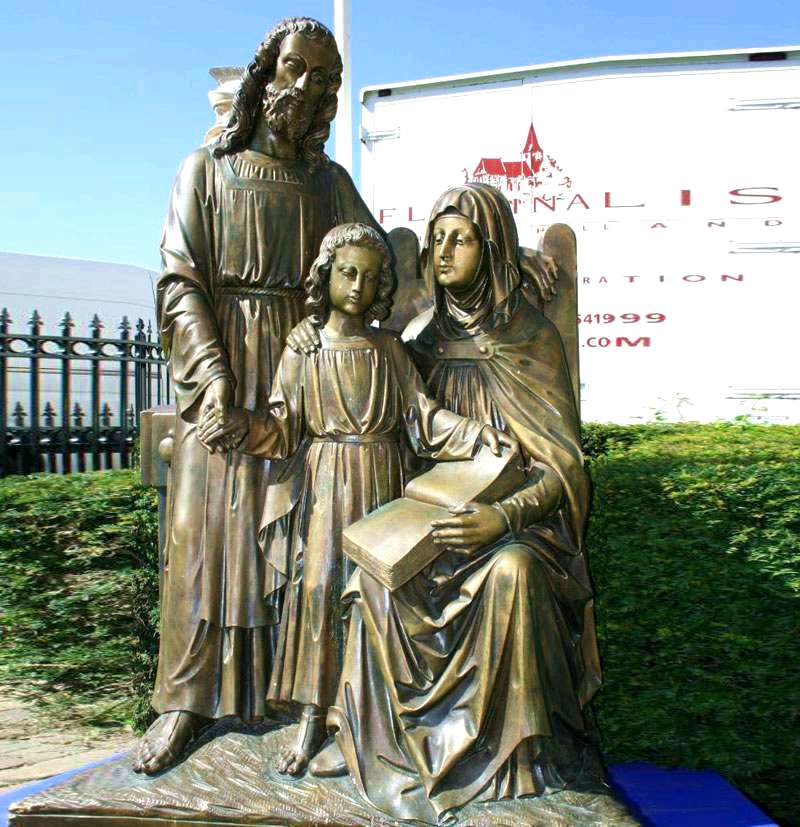 The first step in making this group of bronze sculptures of the Holy Family is to sculpt a 1: 1 clay sculpture model. To the bronze sculpture, the clay mold is like the foundation of a house. If the foundation is not solid, problems will arise in the houses built later. Therefore, the predecessor of each product needs a sculptural prototype of the sculpture. The sculptures are re-created after repeated sculpting and deliberation by the sculptor on the basis of the original design draft. The expression of intention directly affects the quality of products in the future. Therefore, the sculptors in our factory are outstanding masters in the industry. They have been engaged in the engraving industry since their teens. The craftsmanship of the engraving is very exquisite, and the carved clay models are vivid. And this laid a solid foundation for the other processes that followed.
Another important part of bronze sculpture production is the wax shell. The heated and melted paraffin is injected under pressure into a silicone mold to make a wax embryo, which is a replica of the true shape of the produced product. However, the paraffin prototype just cast and peeled from the silicone mold, the mold line of the mold remaining on the surface and a little damage, so the paraffin prototype needs to be trimmed with the resin prototype embryo body. This is an important part, so the link Will directly affect the final shape and surface effect of the product.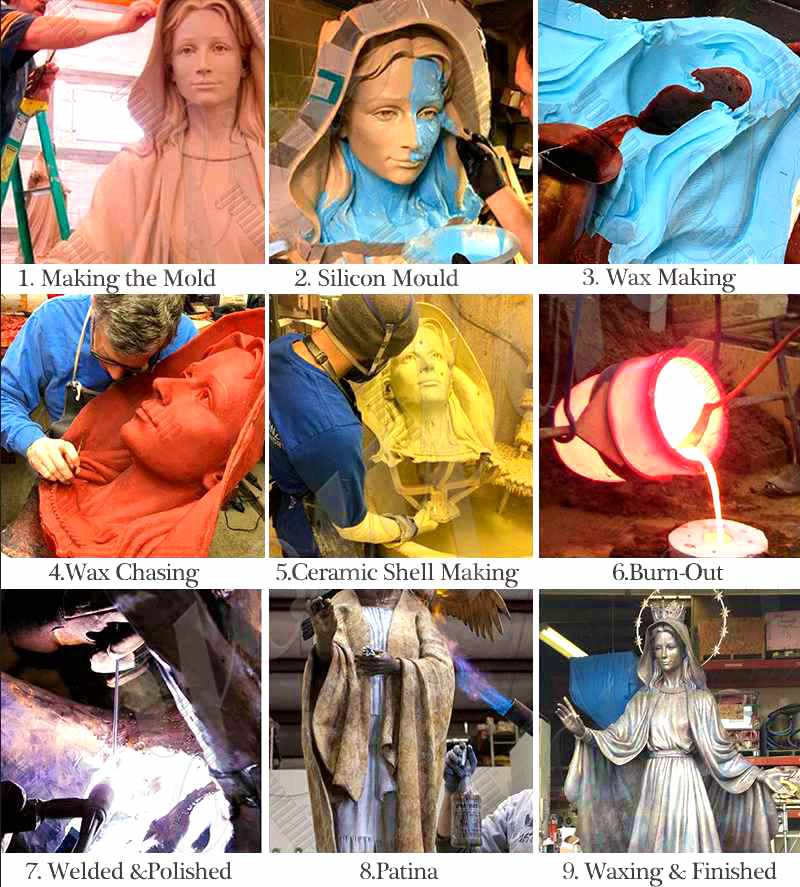 With the clay mold and the perfect wax shell, the details of the bronze sculptures produced later can be well displayed. Behind every lifelike bronze sculpture, the sweat and hard work of the master and workers are poured. It was with their dedication that these beautiful bronze sculptures were achieved. People of You Fine loves sculptures and appreciates sculpture, but at the same time we also appreciate the carving masters and workers who paid for art. Everyone's efforts brought the beauty of the sculpture. At the same time, we also hope that everyone who likes sculptures can share these beautiful sculptures with us.