Slae Attractive Bronze City Sculpture of The World is Yours BOKK-438
City sculpture is a symbol of the artistic and cultural connotation of a city, it represents the cultural standards and spiritual features of a city and a region, and it is the image cover and beautiful business card of a city. The sculpture reflects the personality of the city. Is it publicity or humor, solemn or unrestrained! The sculpture standing in the public place of the city plays a role in alleviating the congestion and pressure caused by the concentration of buildings in the city with high-rise buildings and roads. Congestion, rigidity, single phenomenon. These sculptures enrich the spiritual enjoyment of urban residents, condensing the classic memory of the city, and constantly telling the city story.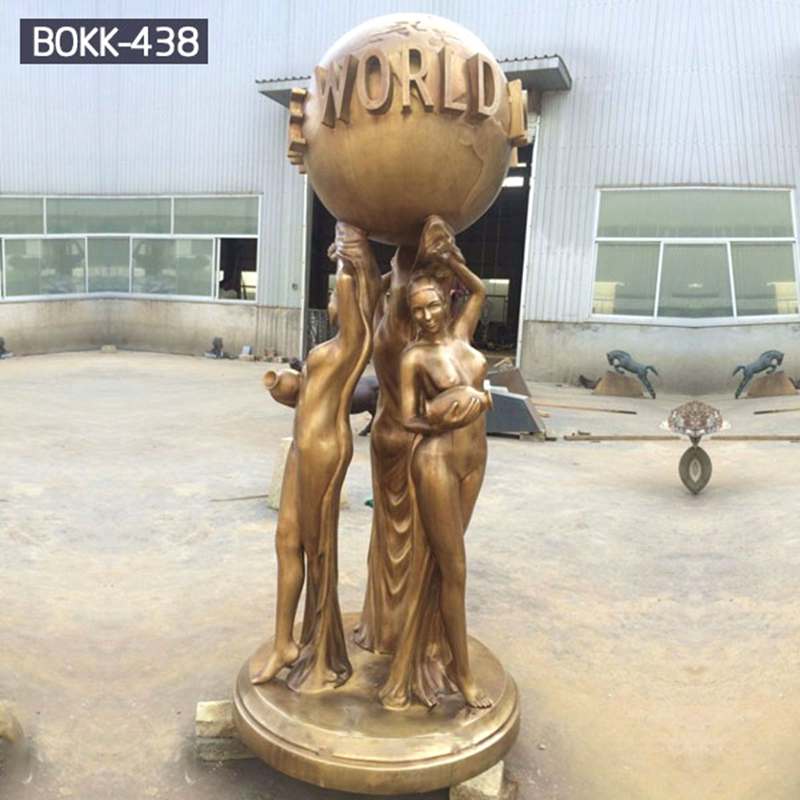 Behind each city sculpture is a different story. People love some sculptures. Besides their unique appearance, the inner meaning is also very important. The beauty of sculpture is the beauty of its exquisite shape, and the beauty and story behind it. People love sculpture, not only the beautiful shapes and structure of the sculpture, but also the warmth and strength they bring to us.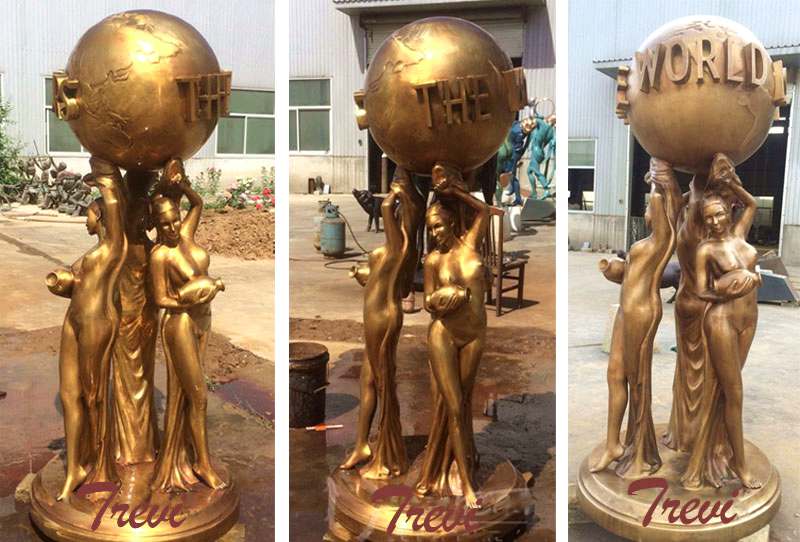 Among the many urban sculptures, there is such a sculpture attracted many people's attention. The top of the sculpture is a large ball. There are three women standing under the ball. Each of them reached out a hand and lifted the huge ball together. Perhaps at the first glance at this sculpture, you would remember a sentence: unity as strength. But the words on the ball gives it a more magical meaning for the sculpture of the world is yours.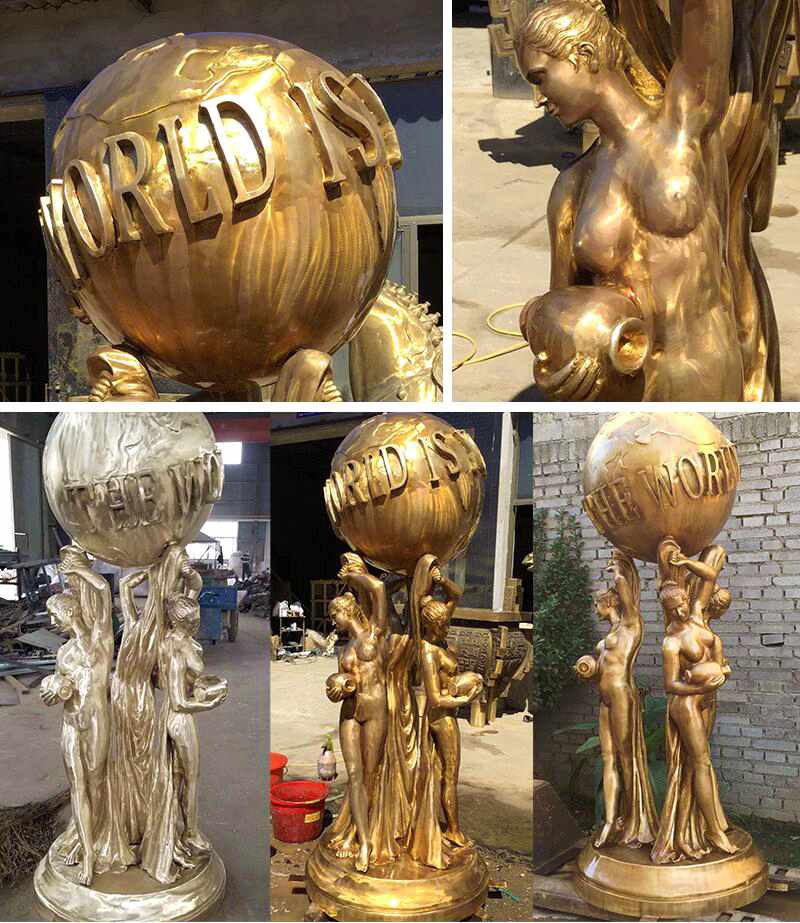 The world is yours, but these short words make people feel unconscious. The golden sculpture of the world is yours shone under the sun gives people hope. Placing such a sculpture in the city will add a new force to the city. A generation of great men in China, once said: the world is yours and ours, but in the final analysis it is yours. This sentence is intended to encourage young people in China to work hard. The world is yours, what kind of life you could have, and what kind of world you live in, is not for us, but it is up to you.