Where to Buy Life Size Bronze Bull Sculpture BOKK-671
When it comes to bullfighting, people will think of Spain involuntarily. Spanish bullfighting has been going on for centuries or even thousands of years. Bull fighting sculptures can also be found everywhere in their country. Spanish Matador is a wild animal of pure blood, usually a violent North African bull. They are bred by a special domestication farm and can be used for competition after four to five years. But the belligerent nature of the bull was not trained, but was born. In fact, the bull chosen by the bullfighter is color blind, so no matter what color of cloth you take to show it in front of it, the bullfighter has no feeling, and only the shaking object can arouse their fighting spirit, the red side of the bullfighter's hand was used to infuriate the bull, and the yellow side was used to infuriate the bull.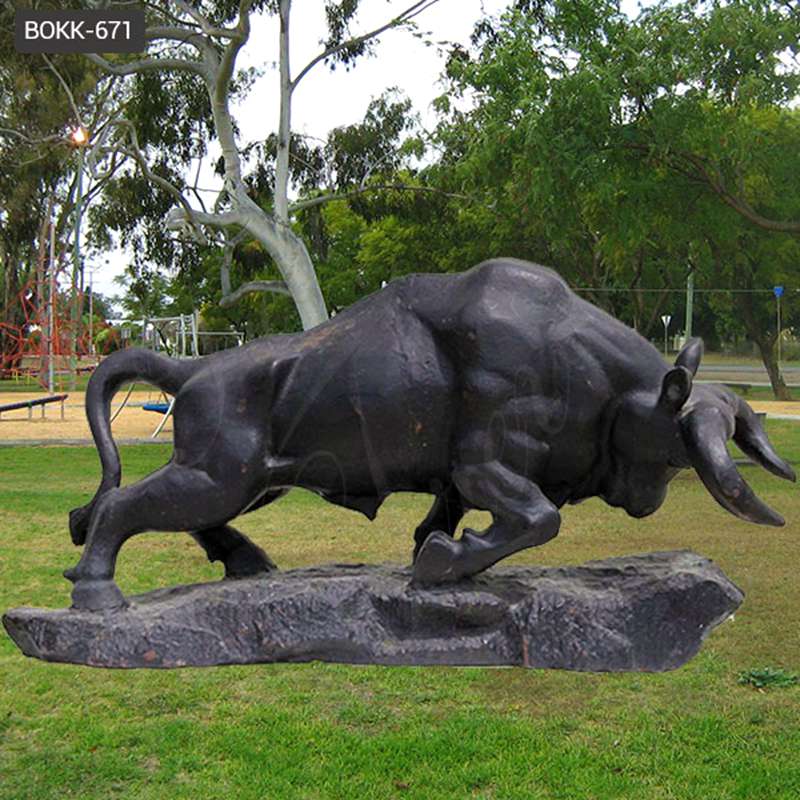 There is no conclusive rumor that the bull will be quiet, so don't be surprised if the bullfight hits its head in the face of a windy train. The bullfight in the official competition weighs between 400 and 500 kilograms. Trainee matadors generally face two or three hundred kilograms of cattle under the age of three. In the performance, the bull that was not assassinated by the bullfighter will eventually be introduced into the barn and stabbed to death by others with a sword. So these bullfights are actually pitiful, and these bull sculptures must have been built in memory of these brave warriors.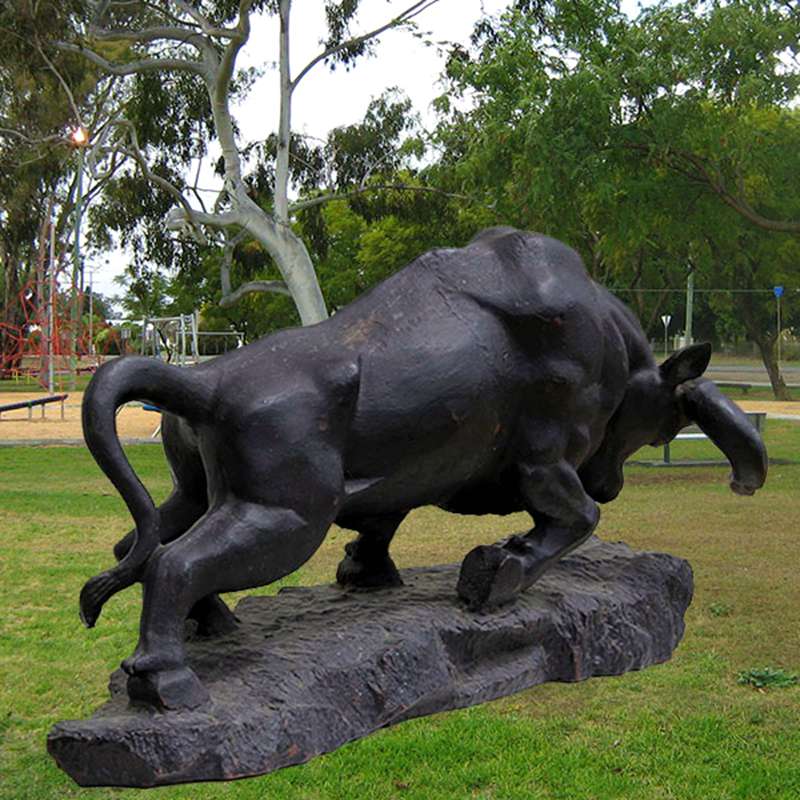 As a matter of fact, bullfighting is a culture and a belief, as well as a long history in China. Some Chinese people also like this kind of life size bull sculpture.Bullfighting is a custom, recorded all over the country. Especially in Yunnan and Guizhou of China, this game is especially popular. With the development of history, it has become a kind of culture, a kind of belief. Every year they also carries out rich and colorful bullfighting festival, torch festival and so on. It can not be separated from bullfighting this link.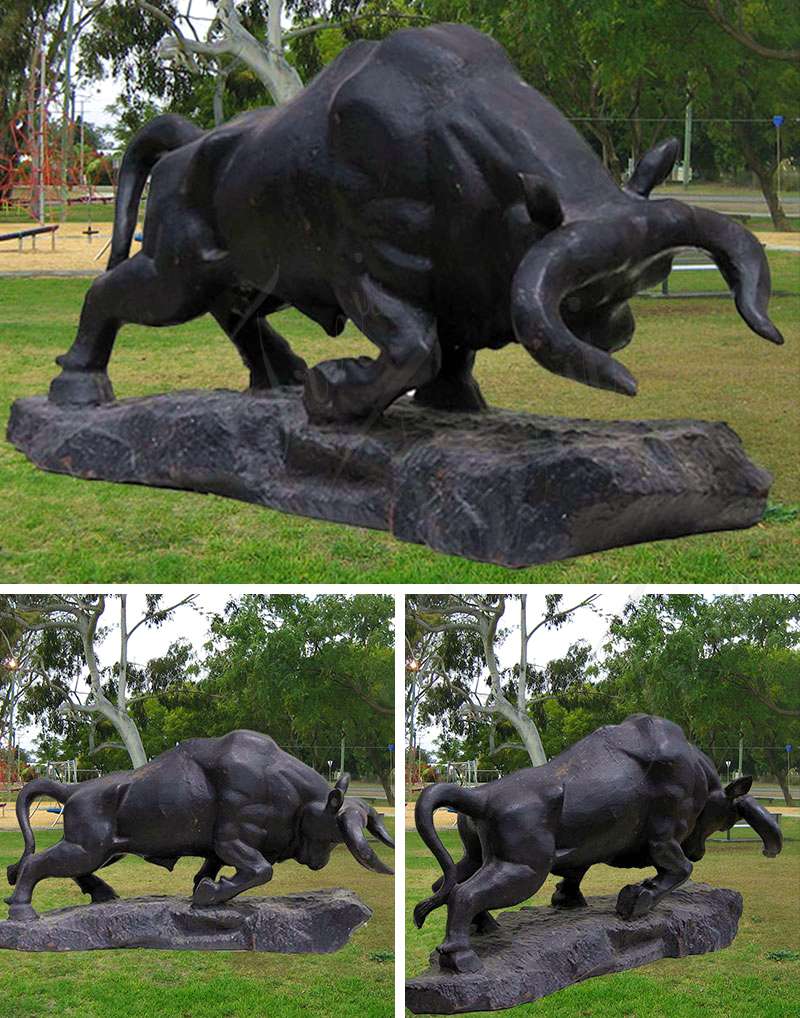 This bronze bull sculpture records the moment the bull fights. Those who see it can't help but have a feeling of admiration. Its front drive bends slightly, making it easy to push. Head down and use its sharp horns to attack the enemy. It's all about to show the spirit of the bullfight. You Fine Art Sculpture is committed to creating the most beautiful sculpture, as much as possible to restore an authentic bullfight sculpture. If you also want to buy your own sculpture to achieve this effect, then please come to You Fine, we provide you with the best quality products and services