Wholesale Life Size Bronze Military Soldier Sculpture BOKK-28
Military and military personnel have always been the focus of social attention and the focus of cultural and artistic creation. Since ancient times, military sculpture has always been one of the sculptures that artists love. With the rise and development of contemporary sculpture art, military theme sculptures often convey the concern for human history, human environment and world peace with the reality and sociality of their images, which has drawn people's attention.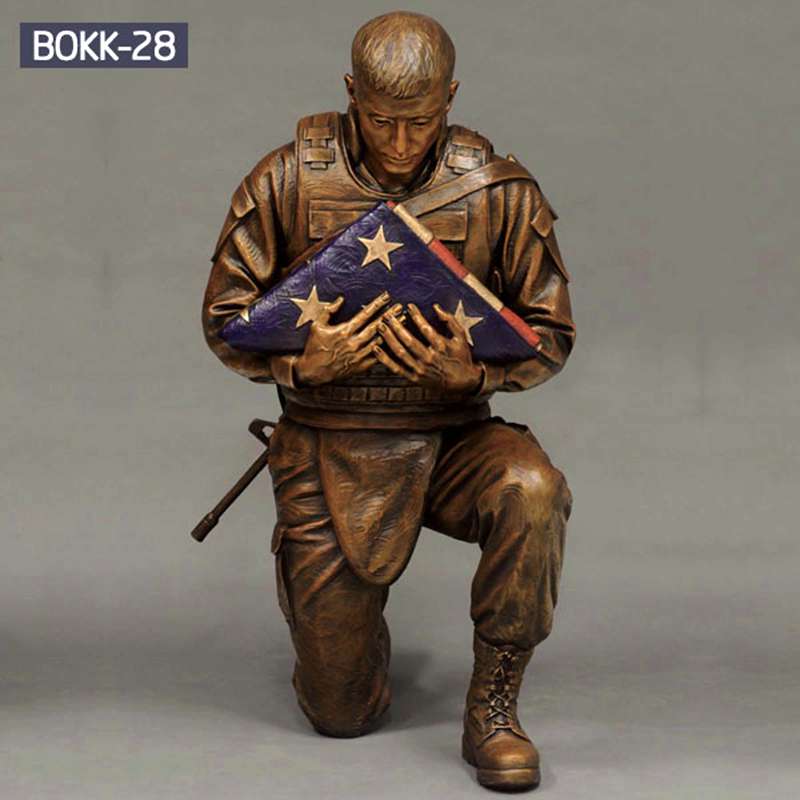 Sculpture is the eye of a city. Walking on the streets of many cities in the United States, you often see sculptures with a lot of art. The masters of the sculptures share the silent language, as if to tell you something, and the military sculptures of the United States seem to make people more What do you realize?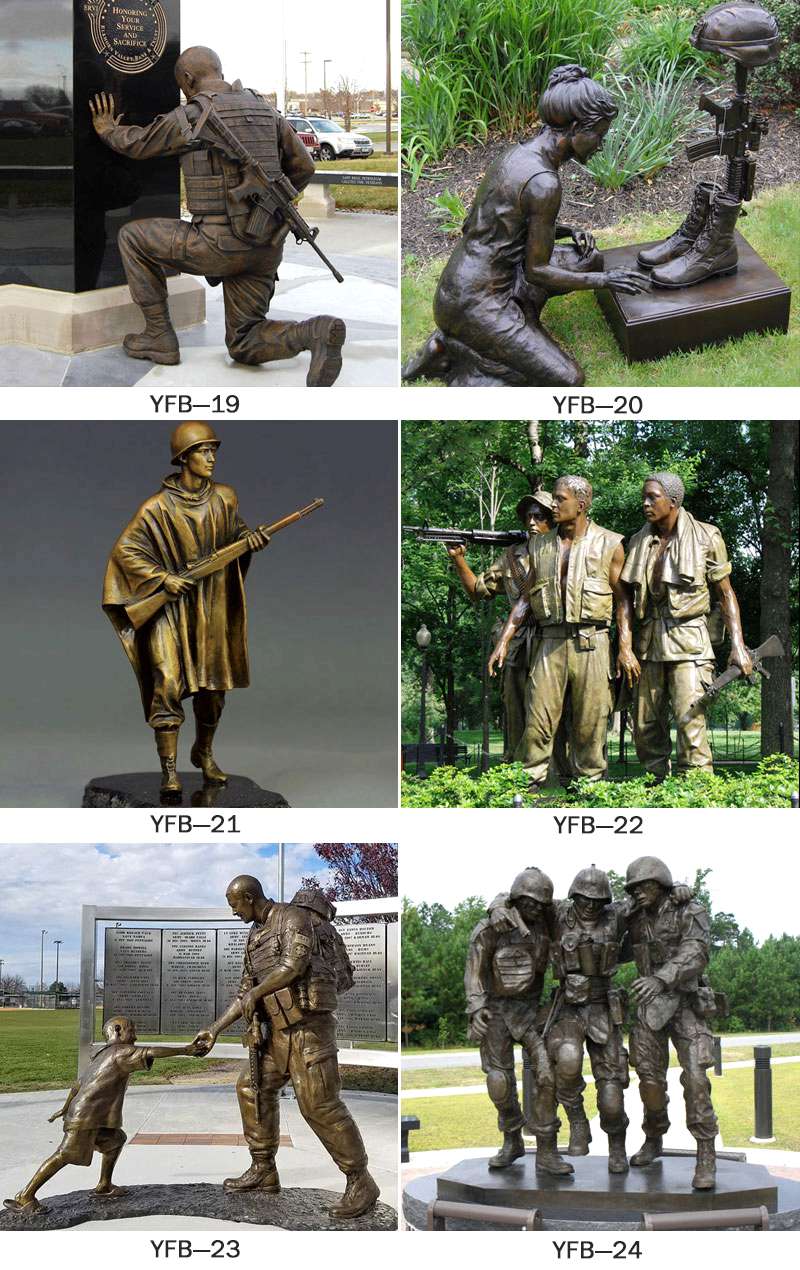 Military themes cannot be separated from the shaping of characters. What can best express a person is not an exaggerated expression or action, but a subconscious and trivial action. The American soldier knelt on one knee and clasped the American flag in his hands. This bronze sculpture seemingly simple action fully demonstrated the soldier's strong patriotism.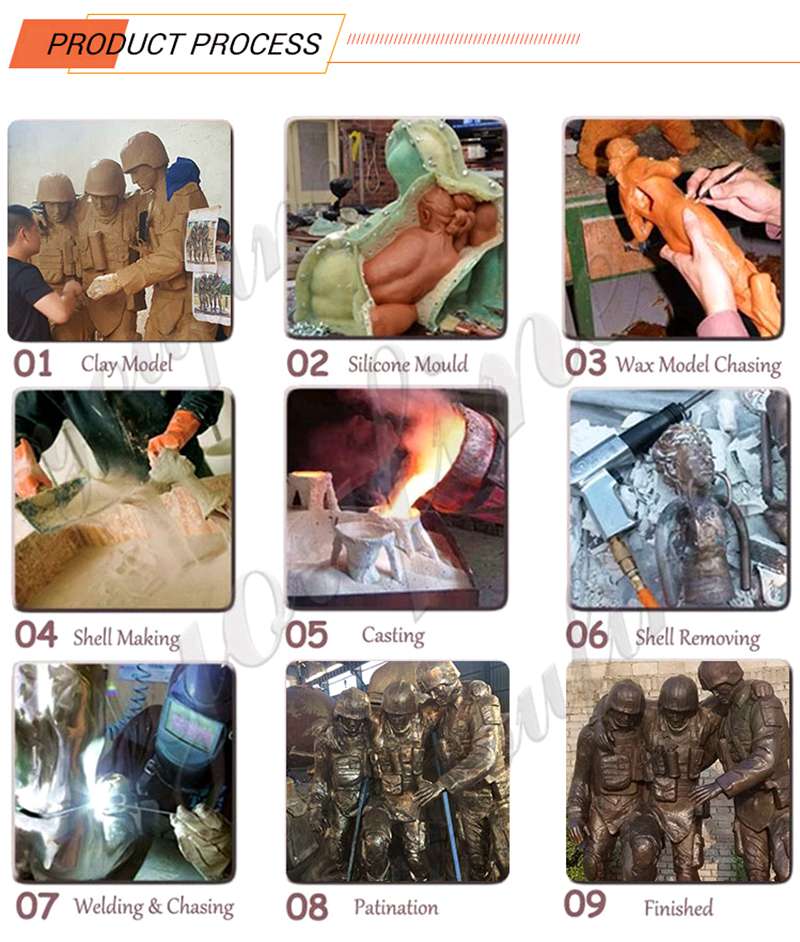 The bronze carving of You Fine sculpture, the characters portrayed are delicate and vivid. Before we make the bronze sculpture, we will first make the 1:1 mud mold. In this way, the characters produced after the post-production will be more vivid. Secondly, plaster or silica gel will be used to flip the mold. Then the melted paraffin wax is poured into the mold and cooled to form a hollow wax shell. Next, it is wrapped in stone sand. Finally, casting, grinding, splicing, treatment of welds and copper carving color.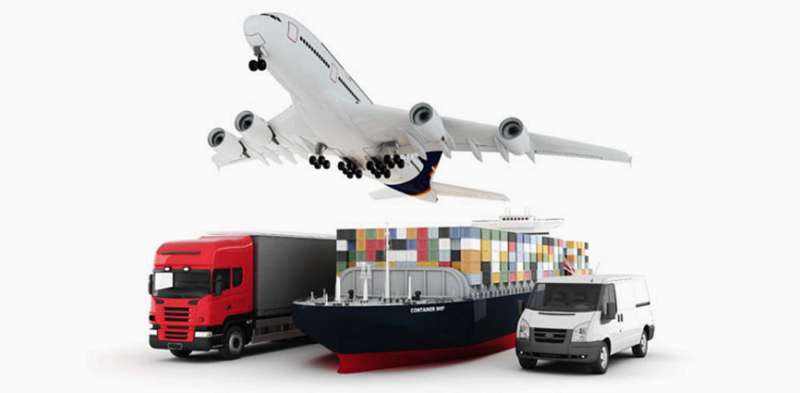 Our sculptor is very professional and has a long working time, most of whom have more than 20 years of experience. And these masters specialize in a kind of sculpture, exquisite techniques, very proficient in the field they are engaged in. In addition, our bronze carving reduction degree is very high, the details are also done in place. So, please assured that the bronze sculpture will be made with good quality and vivid image if you can give us this chance.